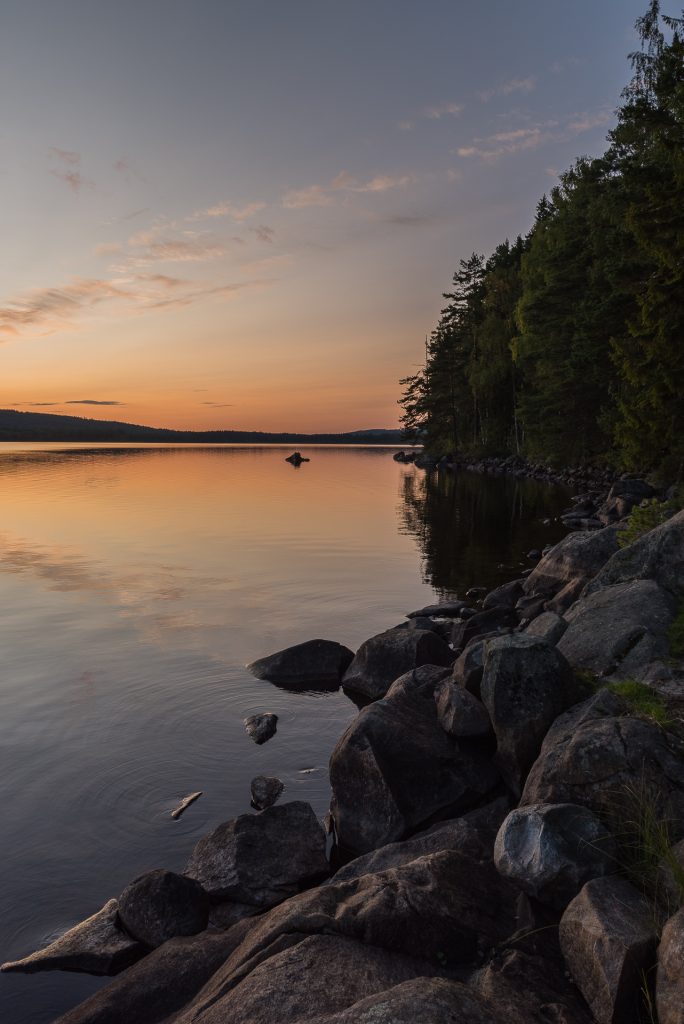 The Malingsbo Kloten eco-park, located on the border of the provinces of Dalarna and Västmanland, is one of the largest nature reserves in Sweden. This eco-park is classified as Europe's densest wilderness and includes more than 100 lakes. Due to limited building development, the eco-park has the largest moose population in the world and is also the home of a large wolf pack. Other animals also roam the park, such as deer, lynx and bears while beavers enjoy the many pristine lakes and waterways.
You will do this!
4-hour safari through Europe's densest wilderness
Enjoy a picnic at sunset
Unique 'away from civilization' experience
On this wilderness safari, local nature photographer Sylvia Adams will take you on a guided tour by car through the impressive eco-park. We start with a fika (Swedish coffee break) at our first stop at a beautiful lake and enjoy a sunset picnic at the last stop. During the ride you will learn everything about the animals that live in the eco-park and we will stop at different photogenic places. You imagine yourself alone in the world, because we are in the wilderness after all.
Practical information
Period: Several safaris every week between the 1st of May and the 30th of September. Exact dates will be announced at booking.
Time: The start and end time of this wilderness safari depends on the season. The 4-hour safari starts in the afternoon and lasts until about 1 hour after sunset.
Meeting point: Skinnskatteberg (Västmanland): exact location will be announced when booking.
Accessibility: This wilderness safari is suitable for everyone, only limited walking is necessary.
Price: 1200 SEK / person: the price includes transport, hot and cold drinks, snacks, a picnic and guiding in English.
To bring along: I recommend suitable clothing (layers), appropriate shoes (preferably waterproof boots or walking shoes), camera or smartphone with loaded battery, raincoat, insect repellent, bottle of water and in case of warm and sunny weather headgear and sunscreen.
Booking: Contact me via e-mail sylvia@amazingscandinavia.com or by phone +46 (0)70 230 68 70