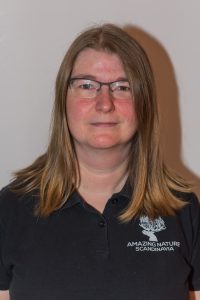 About
I grew up in West-Flanders, the Western-most province of Belgium and had a career as an accountant in multiple organizations. I developed a strong passion for nature photography since 2013, as it gave me good reason to escape the four walls of my office and spend time in nature, and it gave me the opportunity to learn interesting things with pleasant people.
My husband and I share a love for nature and travel, which lead us multiple times around the world with a backpack. The many wanderings, impressive Scandinavian nature and unforgettable travel experiences brought us to Central Sweden, a region we have called home ever since.
There is no better place for lovers of nature on this planet!
Amazing Nature Scandinavia was started on the 1st of August 2017 in the province of Västmanland, where you can find Europe's densest wilderness, with the goal to share my passion for travel and nature with you. We have since become the most trusted incoming tour operator in the region.
I share the magnificent nature in our neighborhood with families and other nature enthusiasts by developing bespoke, sustainable travel itineraries with an emphasis on active nature experiences. The combination of accommodations and activities are based on your preferences, choose a full program or leave room for lots of leisure time.
Sylvia Adams
Publications
Fenne:
Wideoyster – written articles:
Wideoyster – videos:
ATTA – videos: