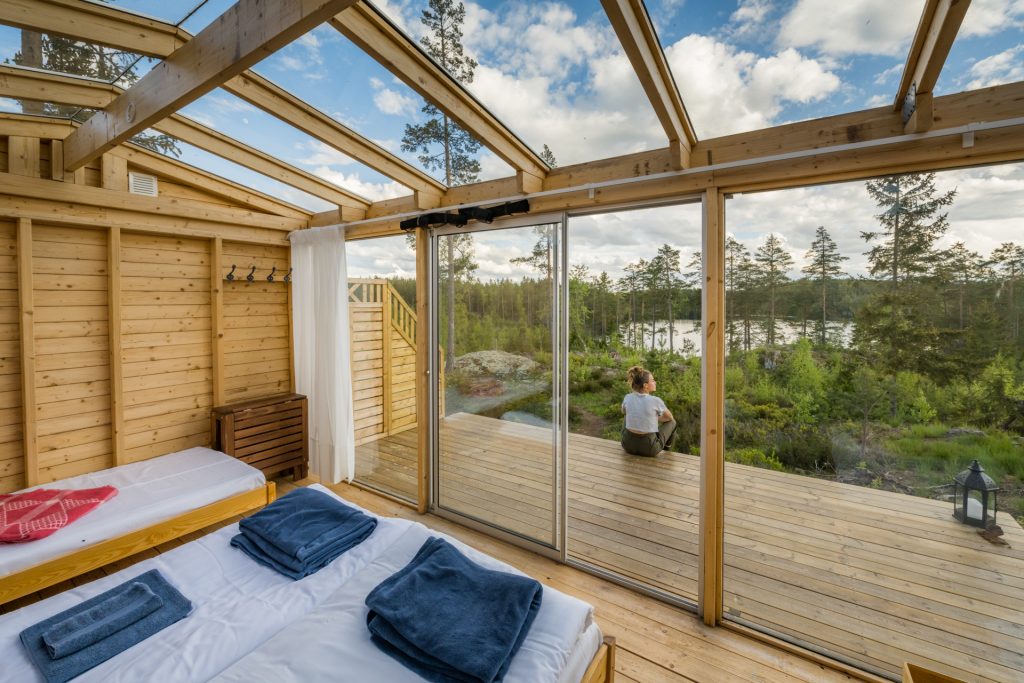 Welcome to your unique 5-day Central Sweden forest adventure!
In the wilderness of the province of Östergötland resides a fantastic hotel. Amongst lakes, meadows and forest and situated halfway between Gothenburg and Stockholm, an old vicarage has been lovingly restored. Being away from stress and responsibilities of everyday life, you will be able to relax and enjoy nature and great food on a full board basis. You will spend tree nights at the hotel and one night in a glass house with the stars shining above you.
Holiday highlights!
Discover the untouched forests and numerous lakes surrounding the hotel
Enjoy tasty & locally produced food
Spend 1 night at a unique glass house situated by an amazing lake
Go biking, hiking and canoeing in the wilderness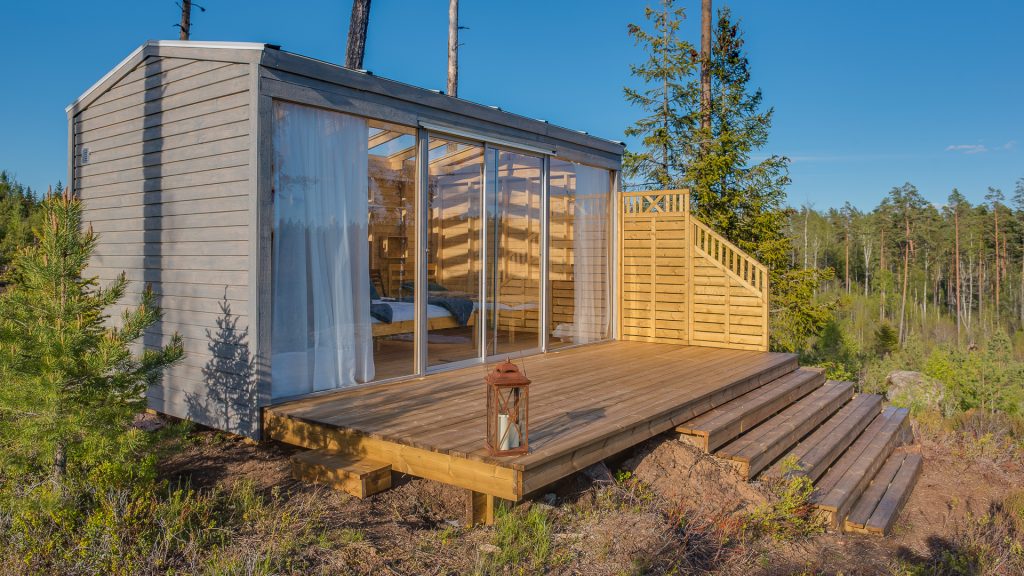 Practical information
Dates: Available dates of your choice between the 1st of May and the 30th of September.
Meeting point: Boxholm in the province of Östergötland.
Lodging: You will spend 3 nights in a superior room and 1 night in a glass house in the forest with lake view.
Food & drinks: Most of the food served at the hotel is locally produced. The nature surrounding the hotel has a lot to offer depending on the season. Enjoy your meal in the homely decorated dining room with an open fireplace, on the summer porch or by the lake. The coffee and tea served is fair trade and organic, the coffee is even 100% climate compensated! There is a wide selection of wines and other (alcoholic) beverages to be served with your meal or whilst relaxing in the lounge.
Accessibility: This multi-day package is not suited for guests with limited mobility. For travelers with limited mobility we can adjust the itinerary. Please contact me for information regarding accessibility and assistance.
Price: The price is 9.354 SEK per person based on double occupancy. It is possible to extend your stay at this hotel at a surcharge.
What's included?
High-quality accommodation, 3 nights in a superior room and 1 night in a glass house
Excellent food on a full board basis (drinks are not included) from dinner upon arrival on day 1 until breakfast before departure on day 5
Map and tour description for the biking tour and hiking tour to and from the glass house
Rent of a canoe including life vest and paddles at the glass house
TRAVEL ITINERARY:
DAY 1
Arrival and check-in at the hotel during late afternoon. In the evening you will be able to enjoy a delicious 2-course dinner on the summer porch. After dinner you can wander around the large garden surrounding the hotel before going to bed.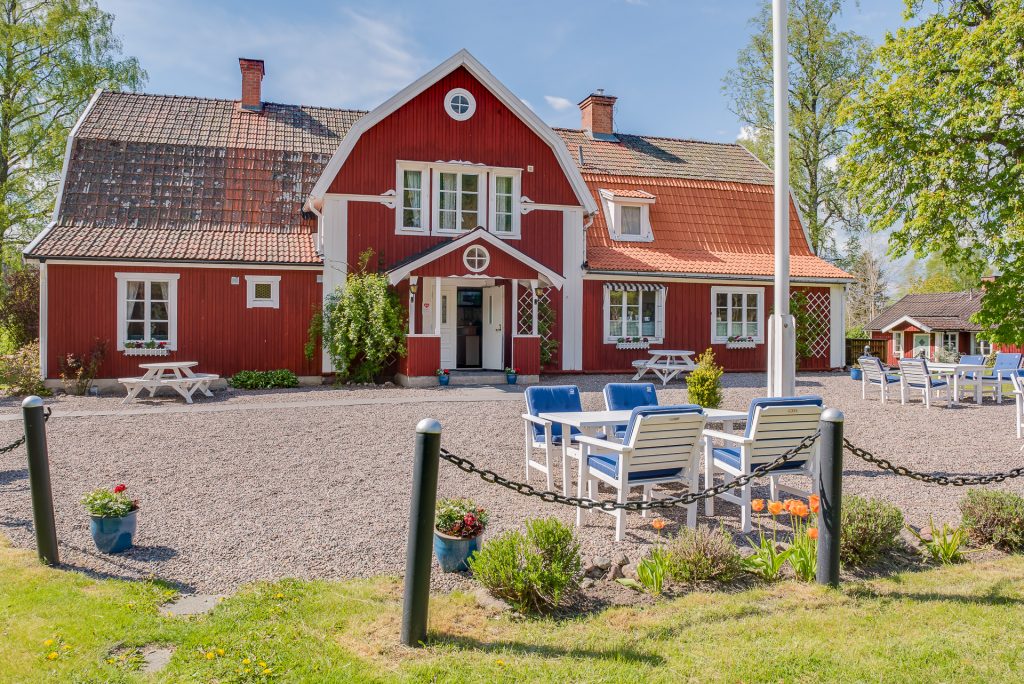 DAY 2
After breakfast you will spend the whole day on a bike discovering the beautiful surroundings. Together with the host you will decide which track to follow, depending on your experience and preferences. There are numerous biking trails surrounding the hotel, for a total of 350 km. You will receive a lunch basket and some advice on the best spots to enjoy your meal. After return a tasteful 2-course dinner will be served. After dinner the host will tell you everything there is to know about your adventure of the following day.
If you prefer hiking instead of cycling, no problem. Numerous hiking trails for a total of 250 km are marked from the hotel.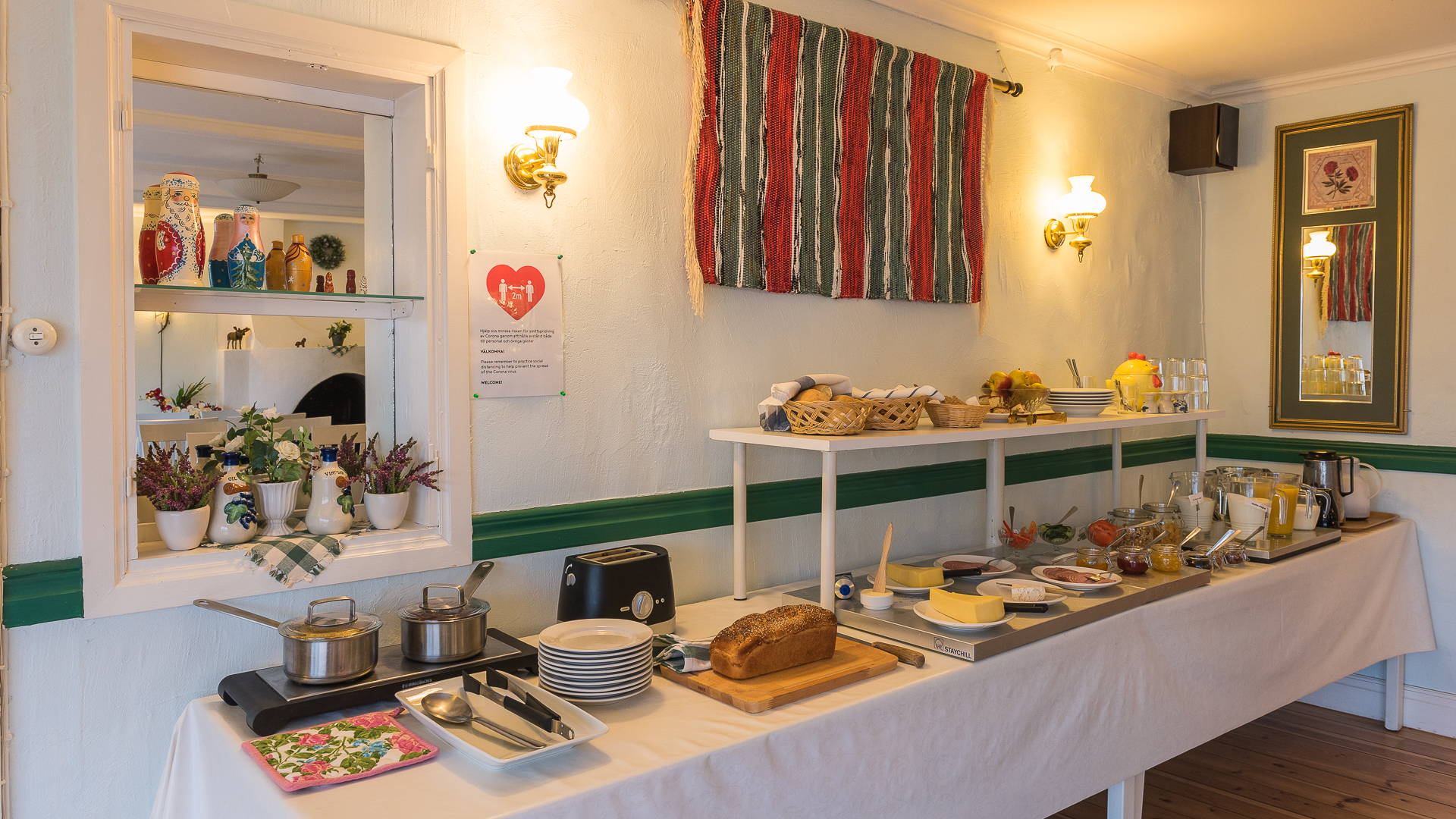 DAY 3
After breakfast you will start the 6 km hike to the glass house, in which you will spend the night. You will keep your room at the hotel so it is not necessary to take all your luggage with you on this walk. You can enjoy your packed lunch on the way to the glass house. Upon arrival at the glass house you can have a fika (Swedish coffee break).
After you've installed yourself in the glass house, you will have time to relax, go canoeing or take a dip in the secluded lake. All the ingredients for a barbecue dinner will be provided but you will have to prepare dinner yourselves over open fire. After dinner and sunset over the lake and with a clear sky you can stare into the starry sky from your bed.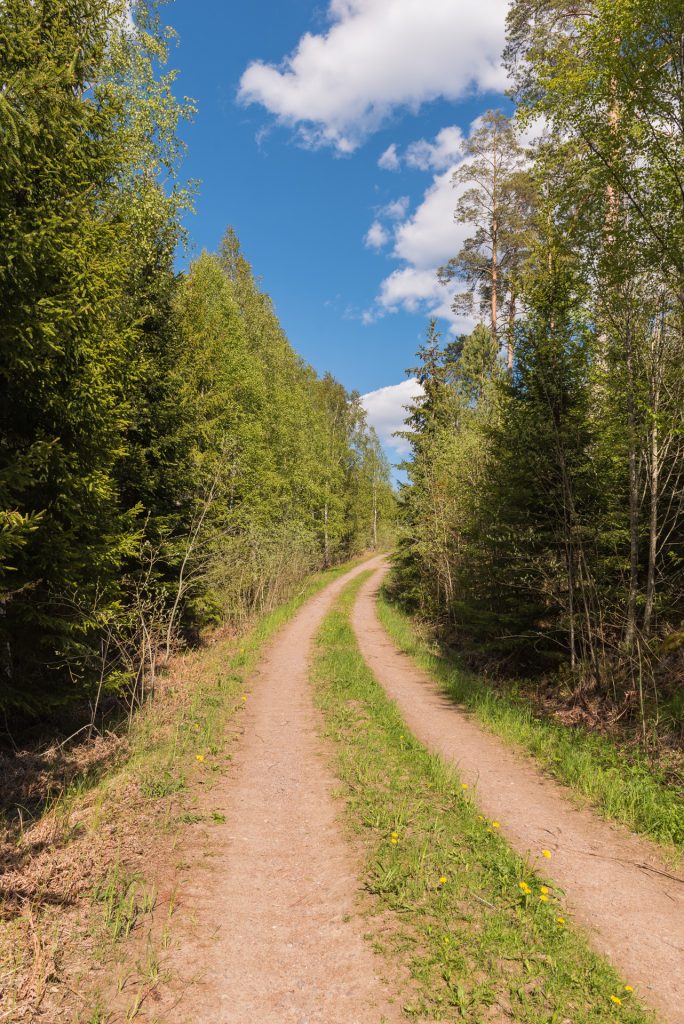 DAY 4
You will be able to spend the whole morning in and around your glass house in the middle of the forest by a secluded lake. Once you are ready to leave this amazing place you will walk back to the hotel. Upon return and after you have freshened up, another amazing dinner will be served.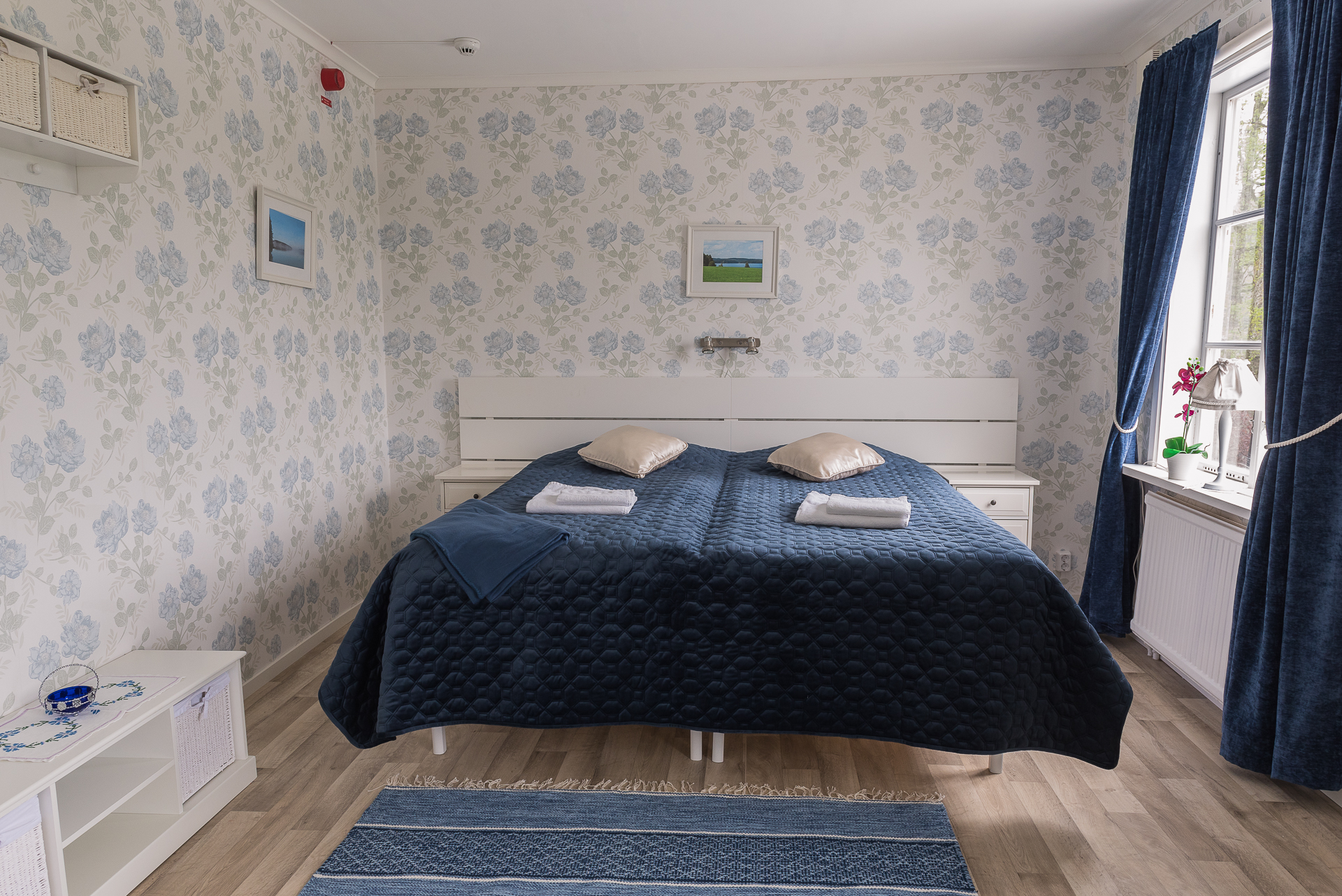 DAY 5
Your multi-day stay at this amazing hotel has come to an end. After breakfast it is time to check out and continue your journey. We hope you've enjoyed your stay and are happy to welcome you once more in the future.
At a surcharge you can book the outdoor hot tub on the last evening of this multi-day package.
Booking or additional questions: Please contact me via e-mail: sylvia@amazingscandinavia.com or by phone +46 (0)70 230 68 70