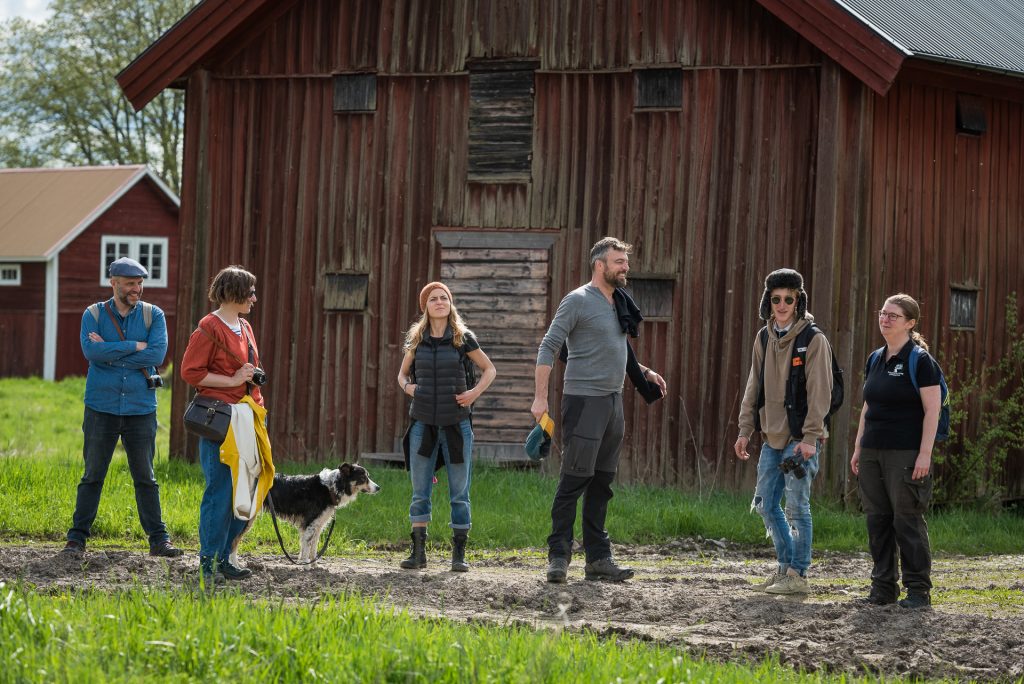 Do you want to learn how to take amazing pictures in a relaxed and laid-back atmosphere while enjoying the force of nature? Then join a nature photo walk through the beautiful wilderness of Central Sweden with professional nature photographer Sylvia Adams as your guide.
You will do this!
3-hour nature photo walk through Svartådalen (the black river valley)
Small groups of max. 6 participants
Tailored to your experience level and interests
Learn to look at nature differently and make creative and distinctive photos
After a short introduction we start the inspiring nature photo walk. During the walk you will be given all sorts of tips on how to take more creative and distinctive photos than the ones you normally take. You learn how to look at your surroundings more consciously with the help of practical, pleasant photography techniques. A nature photo walk always involves customization and therefore focuses on your needs and interests. Some focus points that we can work with are: light, colors, shapes, angles, depth of field and composition. Together we try to find the extraordinary in the ordinary. We often stand still and you get every opportunity to take those beautiful pictures.
You do not need expensive camera equipment for this walk, as long as you take something along which makes pictures. It is not the camera that creates the photo but the photographer. However, if you have a digital camera with interchangeable lenses, try to limit yourself to one lens. A walk in nature with a light backpack has a relaxing effect and has a positive influence on your creativity and concentration.
This activity also promotes the group atmosphere, before you know it you are busy reviewing the photos of other participants.
Practical information
Period: Every Tuesday and Saturday from April to August and every Wednesday and Sunday from September to mid October.
Time: Departure at 01.00 pm, the nature photo walk takes about 3 hours. (Other departure times are possible on request).
Meeting point: Fallängetorp för fä och folk in Krylbo, parking lot next to the B&B Mellangården.
Accessibility: This nature photo walk is suitable for everyone, from beginner to advanced nature photographer. We walk about 5 to 8 kilometers, often over uneven terrain. For people with limited mobility, a zoom (four-wheeled terrain vehicle) can be used.
Price: 900 SEK / person: the price includes hot drinks, homemade cake, a little surprise and guiding by a local nature photographer. Max. 6 participants.
To bring along: I recommend suitable clothing (layers), appropriate shoes (preferably waterproof boots or walking shoes), camera or smartphone with fully loaded battery, raincoat, insect repellent, bottle of water and in case of sunny weather headgear and sunscreen.
Optional: Overnight stay in B&B, bed linen, towels and breakfast included for SEK 690 per person
Booking: Contact me via e-mail sylvia@amazingscandinavia.com or by phone +46 (0)70 230 68 70
Photos taken by participants: