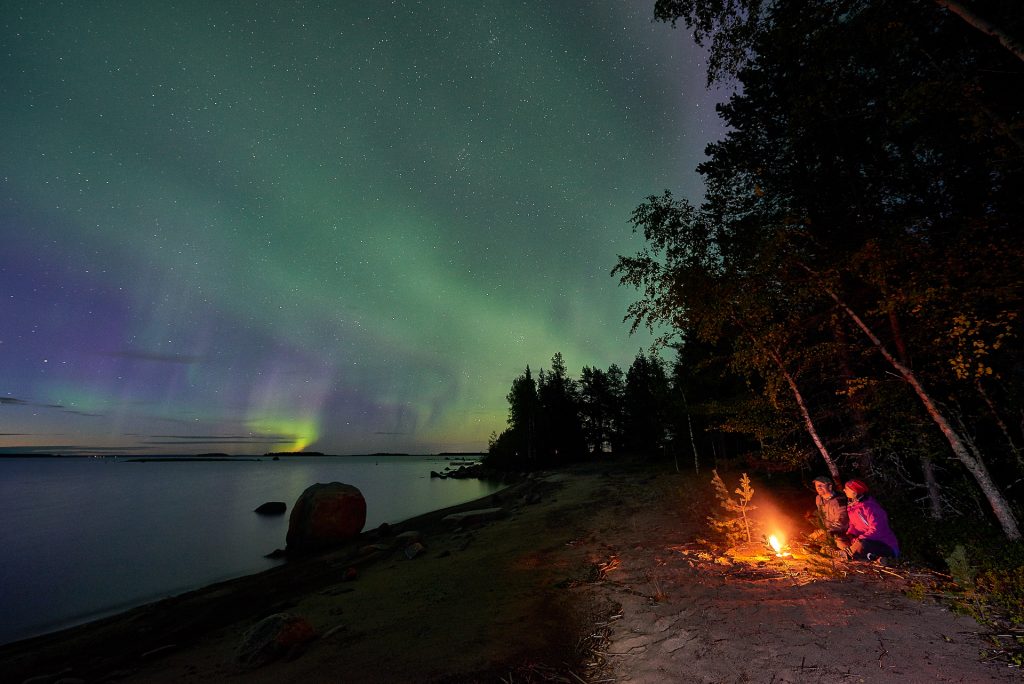 Swedish Lapland is not only a fantastic destination in winter but also breathtakingly beautiful in autumn. During the day you can enjoy the enchanting beautiful and colorful nature which seems to be on fire. In the evening and during the night you have a chance of seeing the Northern Lights. Spend your 6-day autumn trip in a beautiful cabin while enjoying an itinerary with several interesting activities. Explosive colors, fantastic reflections on the lake, a chance of admiring the Northern Lights and reasonable temperatures, what are you waiting for? The best period for this trip is from the end of August to the beginning of November.
You will do this!
Spend 5 nights in a beautiful cabin with hotel standard on a half board basis
Go hunting for the Northern Lights on foot accompanied by a local guide
Visit Sweden's best preserved church town Gammelstad, recognized by UNESCO as a world heritage site
Spot seals from a boat
Learn to behave and dress in Arctic conditions
ITINERARY:
DAY 1 TO 6 – LULEÅ:
On day 1, you will travel on your own to Luleå Airport (LLA) or Luleå Train Station. You can reach Luleå with a flight from Stockholm Arlanda airport. If you prefer to travel by train, there is a night train from Stockholm to Luleå that takes about 12.5 hours (airline and train tickets are not included in this tour). Optionally I can arrange an overnight stay in Stockholm for you.
From the train station or the airport of Luleå, a private transfer of 35 minutes is provided to the lodge where you will spend 5 nights in a cozy cabin with hotel standard. The short drive takes you past farmland, forests and the coastline with views of the Luleå archipelago and the Gulf of Bothnia. This area has traditionally been an agricultural, fishing and forestry community with strong historical and cultural ties to the islands of the archipelago.
The resort boasts a main building, 15 cabins, large teepee tents and various relaxation areas and saunas. You stay on this domain, located by the sea, in 1 of the 15 cabins on a half board basis. Each cabin consists of two bedrooms, a bathroom, kitchen, living room and terrace with sea views. Your cabin will be cleaned daily.
Every morning you can enjoy breakfast in the main building and every evening a 3-course dinner will be served except on the evening when the Northern Lights Walk is scheduled. Then you will enjoy an outdoor meal.
During your 6-day stay in Luleå, various activities are planned. On foot you will go searching for the Northern Lights, together with a guide you will visit the church town of Gammelstad, you will spot seals from a boat and you will learn on how to survive in the wilderness of Swedish Lapland.
DESCRIPTION OF ACTIVITIES:
Nordic Wilderness Skills:
A stay in Swedish Lapland is more comfortable when you know how to dress and behave in Arctic conditions. A guide will take you on a 3-hour journey through the woods in the vicinity of the lodge and lead you through an adventurous and educational excursion. You will learn how to light a fire Arctic style, how to prepare coffee and tea over open fire and you will learn more about the fauna and flora of Swedish Lapland. At lunchtime you will enjoy a relaxed typical outdoor wilderness lunch. In Swedish Lapland it is important to relax, discuss, enjoy and appreciate this special environment. This activity is a perfect introduction to your adventure in Swedish Lapland.
Guided tour through church town 'Gammelstad':
After a short transfer, you will be given a tour of Sweden's best preserved church town, Gammelstad, which literally translates as "old town". The town, whose origins date back to the 14th century, is of significant cultural and historical importance to Luleå and Sweden. During this tour, the guide will tell you about the history of this church town and how it relates to the local geography, the region's development and the history of Northern Sweden. During this 3-hour activity you will visit an interesting exhibition. There are also a few arts and crafts shops located on the domain.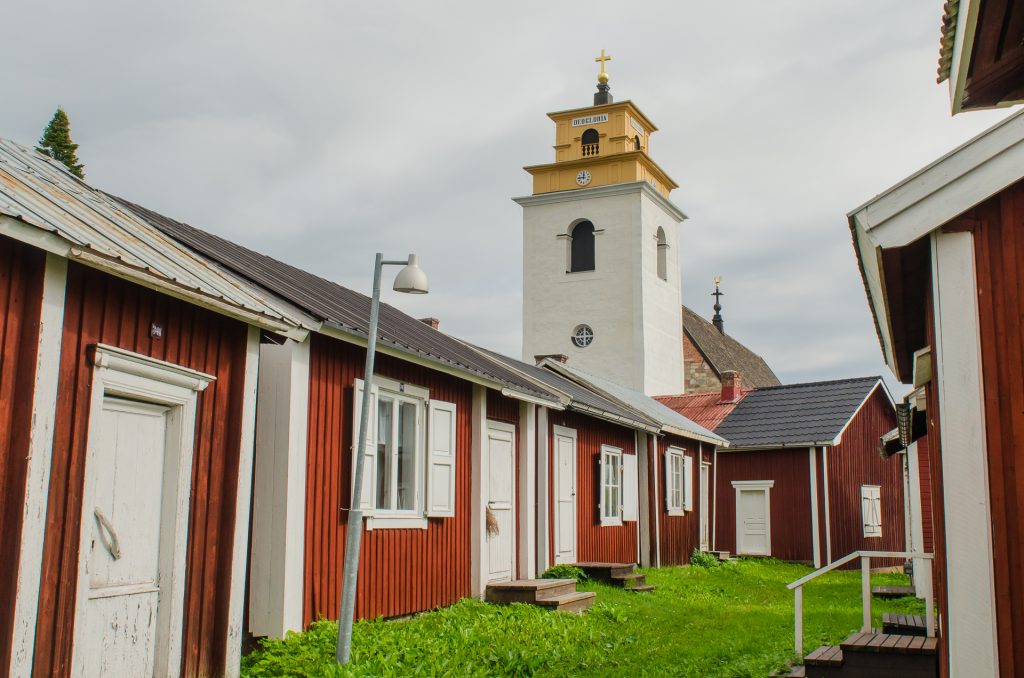 Northern Lights walk with outdoor dinner:
At dusk you will head out for a 3-hour nature walk together with an experienced guide. During this walk through the forests of Brändö and along the coast, the guide will tell you everything about the nature and animals of Lapland. In favorable conditions you might be able to see the Northern Lights! A fire is lit and coffee and tea are prepared. Sitting on reindeer furs under the starry sky, you enjoy the outdoor dinner prepared by the guide. This is as close to nature as you can get.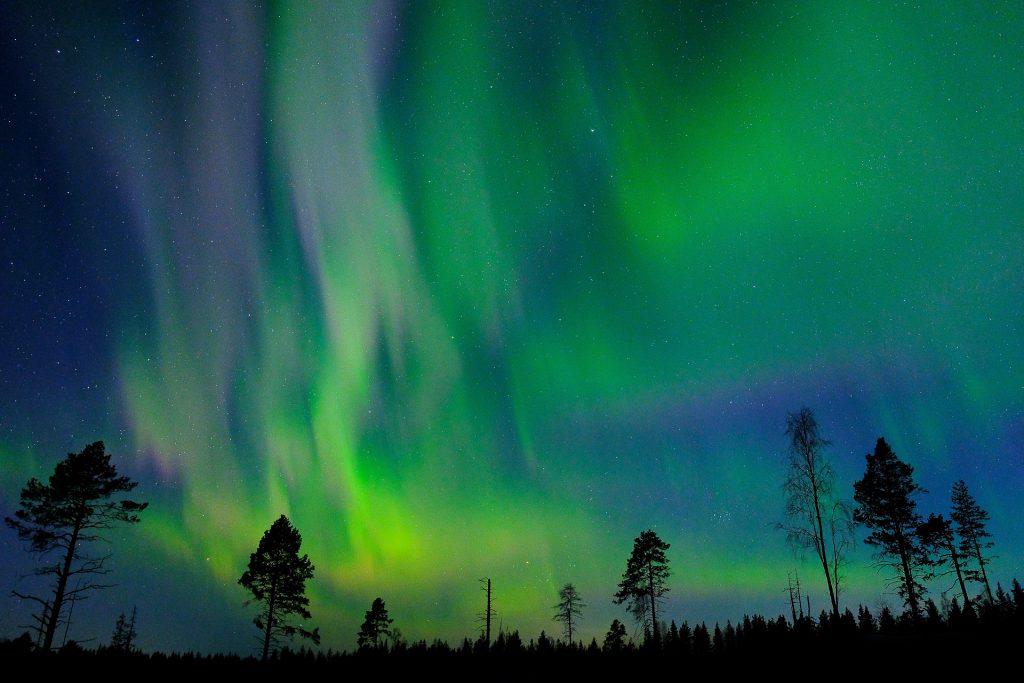 Seal safari:
You take place on a 7.5 meter long boat that is captained by a nature guide. During 2 hours you will sail in the archipelago in search of seals that rest on the numerous islands and rocky reefs. Two types of seals live in the Baltic Sea: the gray seal and the ringed seal. They feed on fish like herring and salmon which can be found in the gulf. Both types of seals used to be hunted, now that they are protected the number of sightings is growing. You also have the chance to see numerous bird species including sea eagles, black guillemots, velvet scoters, oystercatchers, lesser black-backed gulls, Western capercaillies and willow ptarmigans. On the islands just as on the mainland, moose, bears, reindeer and hares can be found. Maybe you will be able to spot these species from the comfort of the boat.
Optional (bookable) activities are:
Sauna and Jacuzzi for private use for 1 hour
Guided kayak, canoe and fat bike tours
Boat trip to an island including lunch
Evening boat tour with focus on the Northern Lights
Guided forest walk "foraging" (searching and finding food)
Northern lights photography workshop
Outdoor cooking workshop
Visit to a husky kennel
Fat bike rental
Rental of fishing equipment
On day 6, after breakfast, a 35-minute transfer awaits you to Luleå train station or airport. After this colorful 6-day autumn trip you return home with charged batteries.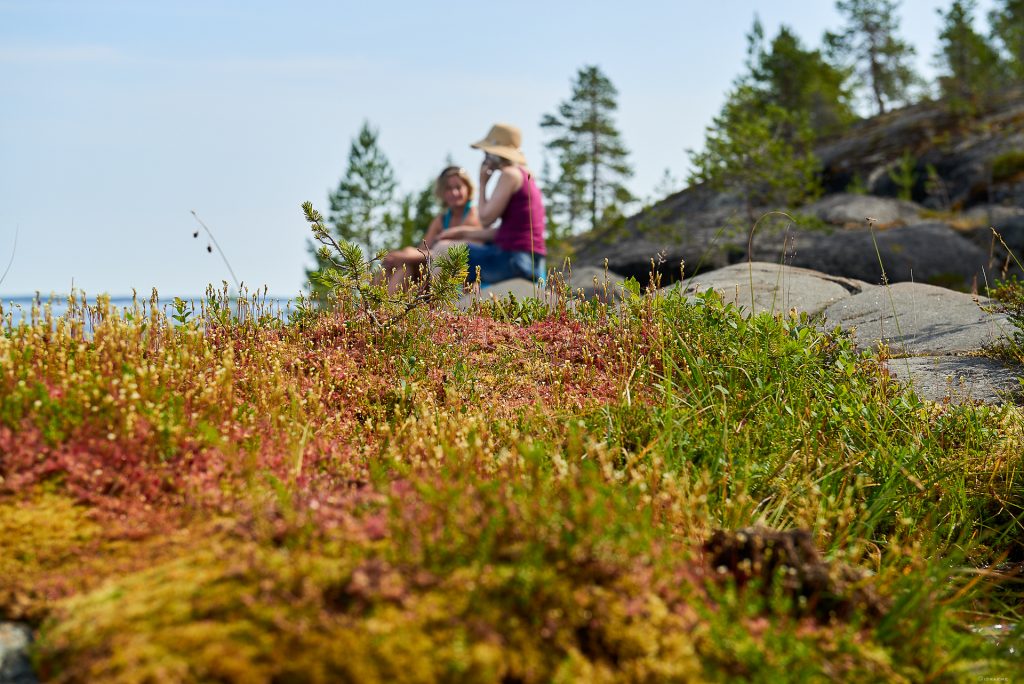 Price details colorful 6-day autumn trip Swedish Lapland:
Travel duration: 6 days / 5 nights
Travel costs: from 19.900 SEK per person on booking in double occupancy
Included: overnight stays on a half board basis, mentioned excursions, mentioned transfers and guidance throughout your stay.
The price does not include:
Transport to and from Luleå
Travel and cancellation insurance
All beverages
Optional activities
Personal expenses
Booking: Contact me via e-mail sylvia@amazingscandinavia.com or by phone +46 (0)70 230 68 70