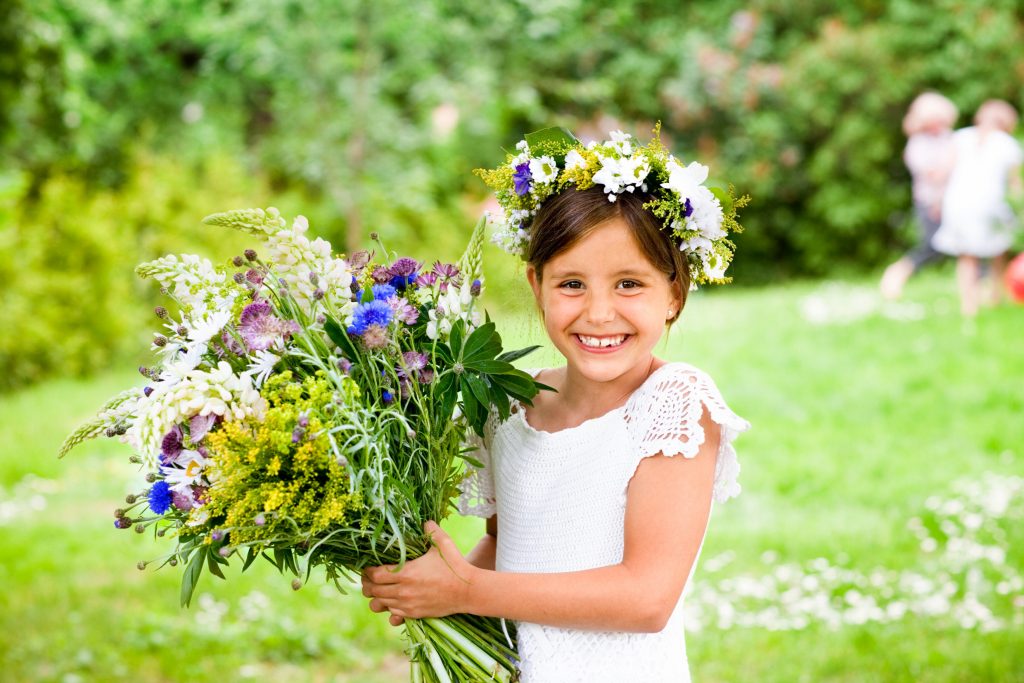 Welcome to a traditional Swedish Midsummer celebration!
In the wilderness of the province of Östergötland resides a fantastic hotel. Amongst lakes, meadows and forest and only a 3 hour drive from Stockholm, an old vicarage has been lovingly restored. Being away from stress and responsibilities of everyday life, you will be able to participate in one of the most important festivities of the year!
Holiday highlights!
Dance with the locals around the Midsummer maypole
Enjoy a traditional Swedish smörgåsbord
Go hiking and/or canoeing in the wilderness
Practical information
Date: Thursday 22 to Sunday 25 June 2023
I recommend you to book this package as soon as possible because this is a popular event! Free cancellation up until 3 weeks before the arrival date.
Meeting point: Hotel Sommarhagen; situated in Malexander, Boxholm in the province of Östergötland.
Lodging: You will spend 3 nights in a superior room.
Food & drinks: Most of the food served at Sommarhagen is locally produced. The nature surrounding the hotel has a lot to offer depending on the season. Enjoy your meal in the homely decorated dining room with an open fireplace, on the summer porch or by the lake. The coffee and tea served is fair trade and organic, the coffee is even a 100% climate compensated! There is a wide selection of wines and other alcoholic beverages to be served with your meal or whilst relaxing in the lounge.
Accessibility: This multi-day package is not suited for guests with limited mobility. For travelers with limited mobility we can adjust the itinerary. Please contact me for information regarding accessibility and assistance.
Price: The price is 6.244 SEK per person based on double occupancy, surcharge single room is 1.250 SEK per person. It is possible to extend your stay at this hotel at a surcharge.
What's included?
High-quality accommodation, 3 nights in a superior room
Excellent food on a full board basis (drinks are not included) from Thursday evening to Sunday morning
Map and tour description for the hike to an amazing lake
Rent of a canoe including life vest and paddles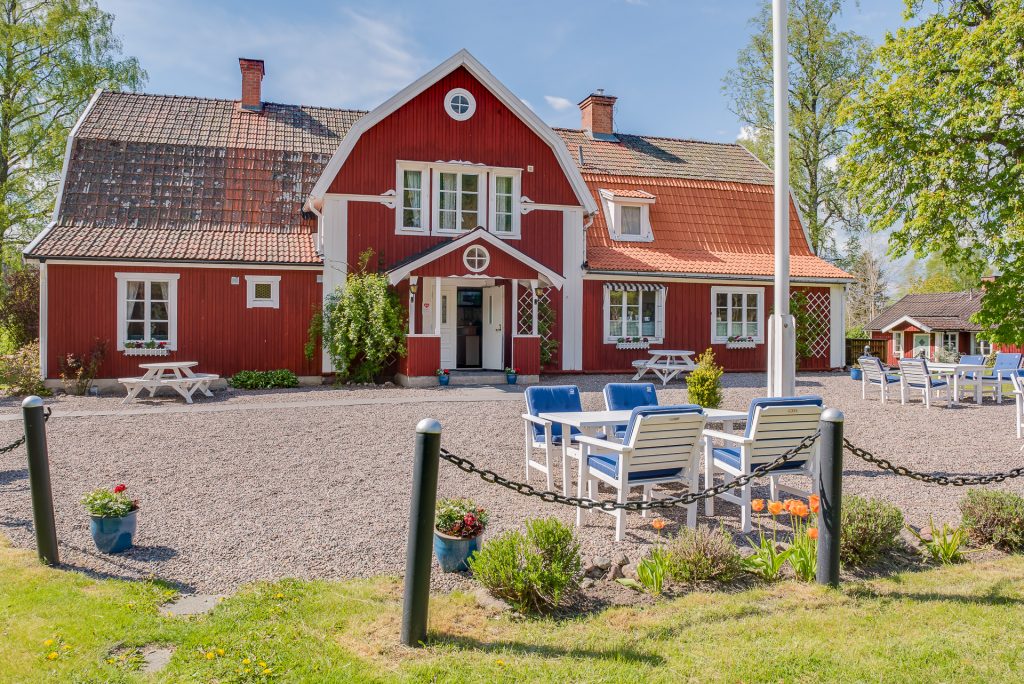 PROGRAMME:
DAY 1 – Thursday June 22, 2023
Arrival and check-in at the hotel during late afternoon. In the evening you will enjoy a 2-course dinner which will be served on the summer porch. After dinner you can wander around the large garden surrounding the hotel before going to bed. After all, it is nearly Midsummer so it really doesn't get dark this time of year.
DAY 2 – Friday June 23, 2023
In the morning you can enjoy a nice breakfast. After that you can take a short walk to the small village and participate in the decoration of the Midsummer maypole. At return at the hotel a traditional Swedish smörgåsbord with local specialties will be served.
Once you've enjoyed your traditional meal it is time to return to the village to participate in the event while dancing around the Midsummer pole together with local inhabitants.
In the evening the hotel hosts will lighten up the BBQ while you sit on the summer porch and see the sun set over the lake. You will be able to enjoy a tasteful BBQ meal under the Scandinavian midsummer sky. This night there will be no darkness. Why don't you go outdoors and pick some flowers to put under your pillow? According to Swedish tradition you will dream about your lover to come so it is not recommended to put flowers under your pillow if you are here together with your partner 😉.
DAY 3 – Saturday June 24, 2023
After breakfast the host will provide you with a lunch basket and a hiking map and description leading to a clear water lake in the middle of the forest. Once you've arrived at the lake, you will have a canoe at your disposal which you can use to paddle on the calm lake. Make a stop and eat lunch on one of the islands, go for a swim or enjoy some line fishing (a fishing license can be bought at the hotel).
In the evening another fantastic 2-course dinner will be served at the hotel while the sun sets behind the trees.
DAY 4 – Sunday June 25, 2023
Your multi-day stay at this hotel during one of the most important Swedish festivities of the year has come to an end. After breakfast it is time to check out and continue your journey. We hope you've enjoyed your stay and are happy to welcome you once more in the future.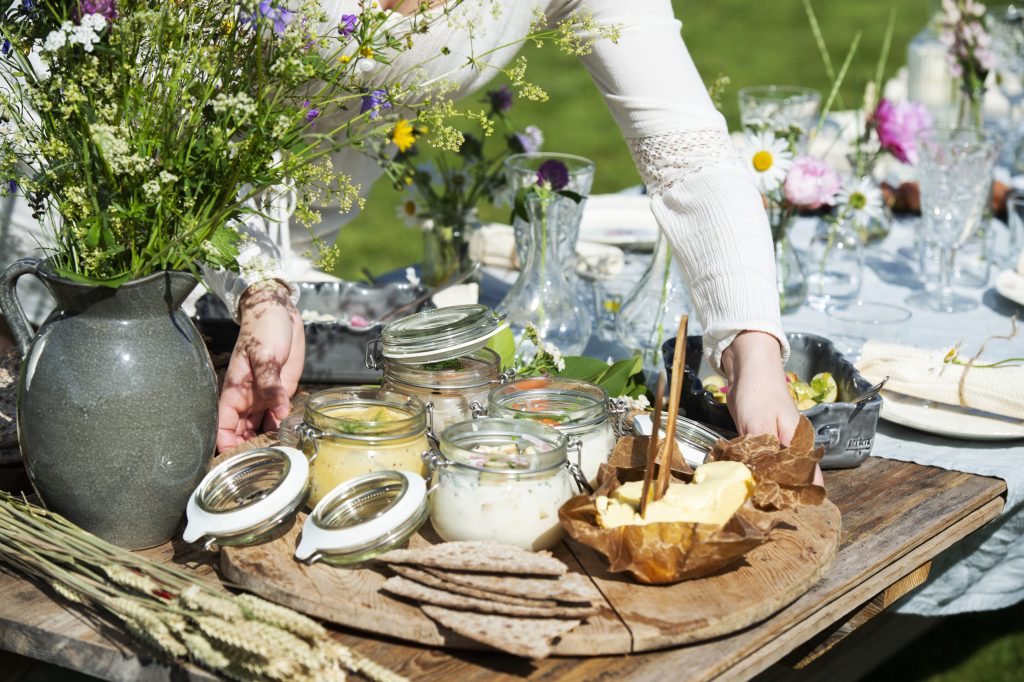 Booking or additional questions: Please contact me via e-mail: sylvia@amazingscandinavia.com or by phone +46 (0)70 230 68 70.