OSPREY PHOTOGRAPHY FROM A BOAT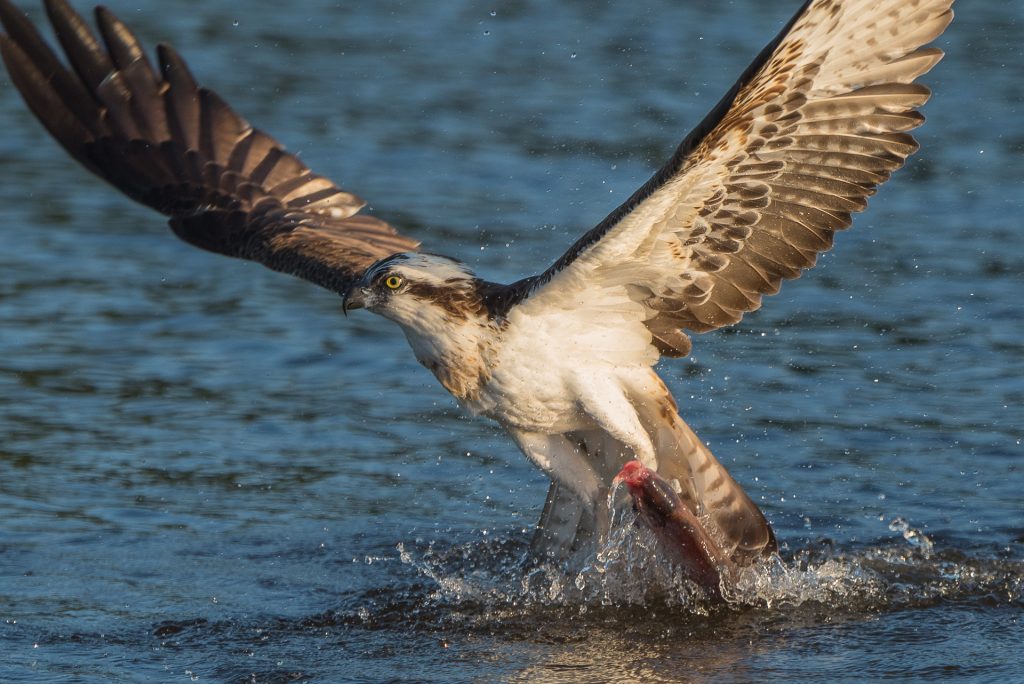 Take passage on a small boat, sail over Lake Mälaren and photograph ospreys and maybe even white-tailed eagles. You are given the chance to take unique shots of the birds as they descend towards the water surface to catch the fish that are being tossed towards them from the boat.
You will do this!
Enjoy the colorful sunrise on Lake Mälaren
Take action shots of these impressive birds
Usually several birds show up allowing for a lot of variation in photo opportunities
The boat lifts its anchor shortly after sunrise. This is when the birds are active, the light conditions are at their best and there aren't many other boats on the lake yet.
Numerous osprey pairs breed on Lake Mälaren and its archipelago. Six to eight birds usually come close to the boat, eagerly welcoming the easy meals that are in store for them. Several white-tailed eagle pairs also breed in the area and one pair in particular is regularly seen competing with the ospreys.
The optimal equipment for osprey photography is a telephoto lens with a focal length between 300 and 500 mm: light enough to be handheld and thus offering flexibility in movement. For a somewhat heavier lens, a monopod is an option. A tripod is highly impractical on the boat. On departure the gulls make the perfect subjects for testing your camera settings. After that, you are good to go for the real deal: photographing ospreys.
Once the birds have decided to go for a fish, everything happens fast. Make sure you are prepared and ready. Observe the birds closely as they approach and have your camera ready. The more alert you are, the better your pictures will be.
Practical information
Period: May to August
Time: Departure in the early morning, the safari takes 2-3 hours
Meeting point: Torshälla (Södermanland): exact location will be announced when booking.
Accessibility: This safari is accessible to everyone, only limited walking is necessary. You just have to be able to get into the boat. A big telephoto lens is a must for photographers. This safari is also suitable for non-photographers. In that case, bring binoculars.
Price: 2150 SEK per person (with a booking for 2 or more participants) – 2580 SEK for a single booking: the price includes boat trip, use of a life vest, hot drinks, snacks and guiding in English by a local nature photographer. Max 3 participants.
To bring along: I recommend suitable clothing (layers), appropriate shoes, camera gear (a 300-500 mm lens is recommended), camera instruction manual, raincoat, insect repellent, bottle of water and in case of warm and sunny weather headgear and sunscreen. Don't forget your patience.
Booking: Contact me via e-mail sylvia@amazingscandinavia.com or by phone +46 (0)70 230 68 70
This activity takes place in the wild, meaning that although you will be visiting the location where these animals live, breed and hunt, guided by a local nature photographer, no guarantees can be given as to what you will get to see or photograph.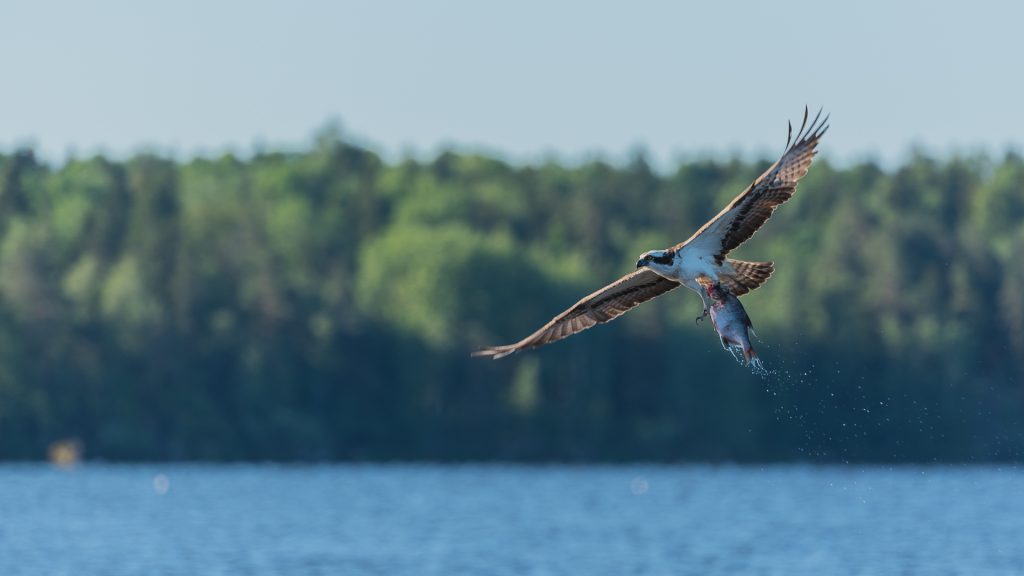 Photos taken by participants: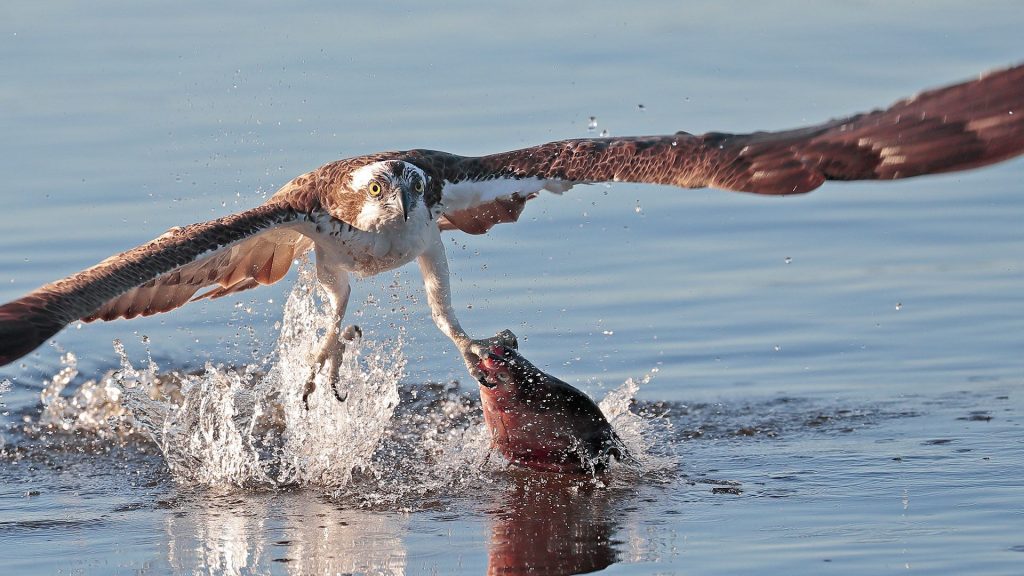 About the osprey (Pandion haliaetus)
The osprey is one of the most widespread birds of prey in the world, inhabiting all continents except for the poles. The Scandinavian ospreys are migrating birds. Between late March and early April they return from their African winter quarters. It doesn't take long for them to establish their territories and start fishing in their home waters. The birds in this area have been fed by man for several years and know the drill. The young learn to fly in early August. The male parents usually stay on till as late as September to feed the young, whereas the females start their autumn migration earlier. The ospreys are in the area until mid-late September.
Other species
Gulls and terns are often seen. It is most common to see the following species during spring and summer: black terns, little gulls and sometimes Caspian terns. The most dominant species are: great black-backed gull, herring gull, common gull and black-headed gull. Cormorants and grey herons also breed in good numbers.