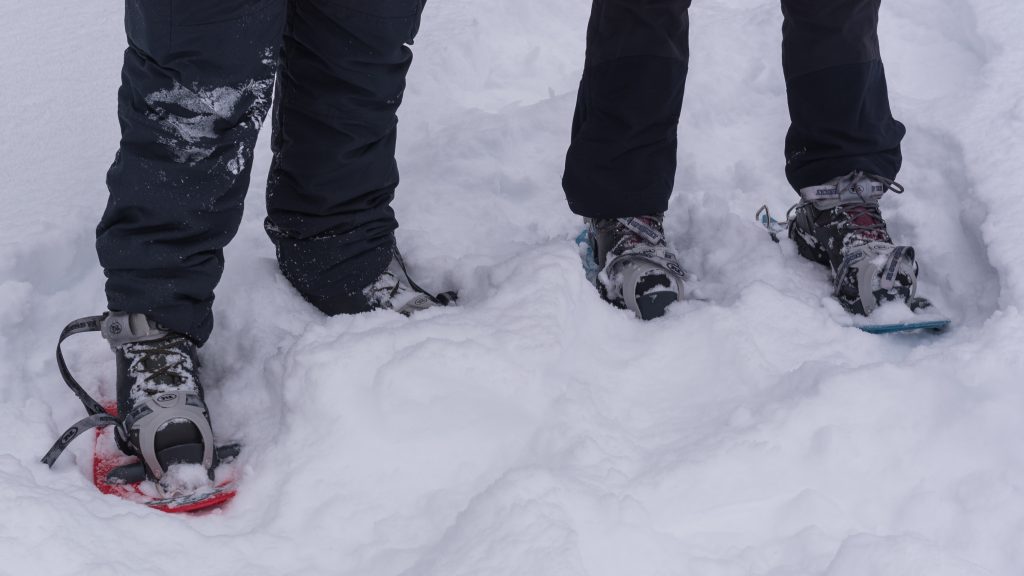 Are you ready to engulf yourself in all the charm Sweden has to offer during winter? Do you have an adventurous nature? Would you like to learn more about wolves and their natural habitat? If you answered all 3 questions with a 'yes', this adventurous 8-day winter trip is definitely something for you.
You will do this!
Stay in an authentic holiday home
Go canoeing through a breathtaking winter landscape
Enjoy tasty pastries in a traditional Swedish pastry shop
Put on snowshoes for a wolf tracking tour
Spend an exciting day in a wildlife observation hide
Route adventurous 8-day winter trip Central Sweden:
Day 1 to 4: Ramnäs
Day 5 to 8: Jädraås
Day 1: On your own you will travel to the first B&B in the middle of the forest. There you will have a fully equipped holiday home at your disposal, located on a sheep farm in the middle of wolf territory. Upon arrival, someone will be welcoming you and give you lots of information about what to experience in the region. You will also get topographic maps and books with detailed one day walks for use during your stay. You are free to do what you want for the rest of the day. Optionally, you can stay at this B&B on the basis of half board.
Day 2: Today you will go canoeing for 2 to 4 hours through the breathtaking winter landscape of the Black River Valley. This tour takes place in the morning or in the evening depending on your preference. During winter the weather is usually calm and sunny and the water still. With the sun on your face and the sound of the wildlife around you, you can sit down after paddling for a simple grilled meal and coffee, which will be prepared along the river over open fire. When the river is completely frozen over, a beaver walk is guided as an alternative.
Day 3: Today you will do a snowshoe walk in the hamlet of Kloten, in search of wolf tracks. A wolf pack is located in the Malingsbo-Kloten ecopark. You will be out all day with a wildlife guide and walk through the wilderness. You will not only see wolf tracks such as their killed prey but also tracks of other wild animals such as moose. You gain knowledge of tracking wildlife. A wilderness picnic, consisting of local ingredients, will be served halfway through the tour. For this tour it is required to be in good physical shape. The tour also takes place when there is no snow, of course without snowshoes at that time.
Day 4: Today you have the day off. Go hiking in one of the numerous nature reserves in the province of Västmanland. Or you can eat delicious pastries in one of the traditional pastry shops situated in the region. Other options are a visit to: the medieval town of Arboga, the oldest Swedish water park Kokpunten, the cider and apple juice tasting in Köping or one of the many other attractions in the region.
Day 5: You continue your adventurous winter trip by traveling to Jädraås. Along the road you can visit the pleasant city center of Falun or the copper mine which is recognized by UNESCO as a world heritage site. Not only the underground part is worth visiting, above ground there is also a very educational museum, interesting for young and old. In the afternoon you can check in at a comfortable hostel, located by a lake.
Day 6: Today you will spend an exciting day in a wildlife observation hide, located in the northern forests of Gästrikland and only a 15-minute drive from the hostel. From the wildlife hide you can observe many bird species and other animals during wintertime. A variety of bird species thrive in these pine forests, including great spotted woodpecker, gray-headed woodpecker and black woodpecker. Besides hawk and sparrowhawk you might even see a golden eagle or white-tailed eagle landing. A fox can sneak about and squirrels are often seen, jumping between trees. The dead wood and bird perches around the hide provide an excellent opportunity to observe and photograph the birds. You will spend 5 to 7 hours in this heated observation hide equipped with large bunk beds and a basic toilet.
Day 7: Today there are no guided activities. You can fill in the day freely. Some ideas: go for a walk near the hostel, try ice fishing or go skiing on Kungsberget, a ski slope located just a 14 km drive from the hostel. All the equipment you need for skiing can be rented there. If you prefer bird watching, you can spend a day with a guide looking for the imposing Siberian jay.
Day 8: This is the day where you return home after your adventurous 8-day winter trip in Central Sweden. Enjoy a last moment looking at the beautiful snow landscapes which will hopefully give you enough positive energy to start your normal routine once back home.
Price details adventurous 8-day winter trip Central Sweden:
Travel duration: 8 days / 7 nights
Travel costs: from 11.022 SEK per person
Included: Overnight stays including breakfast, mentioned excursions, mentioned meals
BE AWARE:
If you travel with your own car, winter tires M + S (mud + snow) are mandatory between December 1 and March 31. Studded tires are recommended in Central Sweden as there are few major roads and the accommodation and activities are quite remote. When you rent a car in Sweden during this period, studded tires are standard.
Bring suitable winter clothing and winter shoes!
Booking: Contact me via e-mail sylvia@amazingscandinavia.com or by phone +46 (0)70 230 68 70