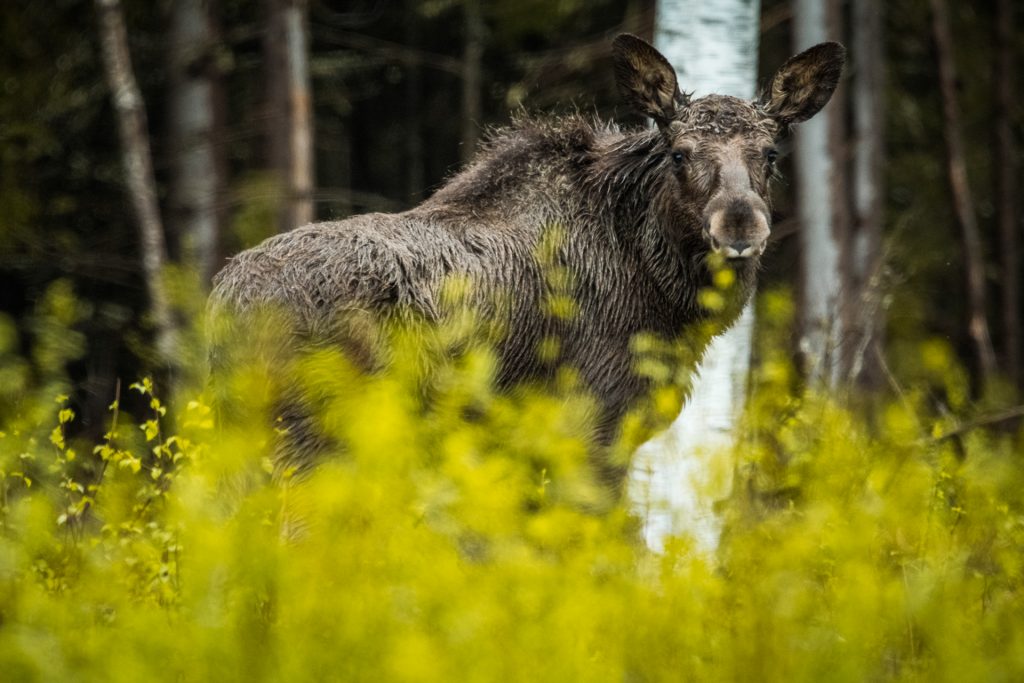 Central Sweden is the perfect travel destination for nature loving families who have the patience to look for wild animal tracks. Unspoiled and lacking mass tourism, this region will offer you an incredible travel experience. You will spend the night at unique locations far from the beaten track whilst looking for the king of the forest, the moose and wild brown bears from a bear observation hide. In addition, you will also discover Europe's densest wilderness by canoe.
Holiday highlights!
Stay at a secluded holiday apartment next to a river
Encounter the moose, king of the forest
Discover Europe's densest wilderness on foot, by bike or from the water
Spend 1 night in a bear observation hide
Canoe through this natural paradise
Relax in a charming holiday home situated on a sheep farm
Route exciting 7-day family trip Central Sweden
Day 1 to 3: Nyfors
Day 3 to 4: Järbo
Day 4 to 7: Ramnäs
TRAVEL ITINERARY
Day 1 to 3
From the south or west of Sweden you will travel to your first residence of this exciting 7-day family trip, a holiday apartment located in Nyfors. There you will stay in an eco park known for Europe's largest wild moose population.
The waterfront apartment, where you will spend 2 nights, is located in the middle of the wilderness. You can check in from 2 pm. You might get a glimpse of wild animals such as moose, wolves, deer and foxes passing by.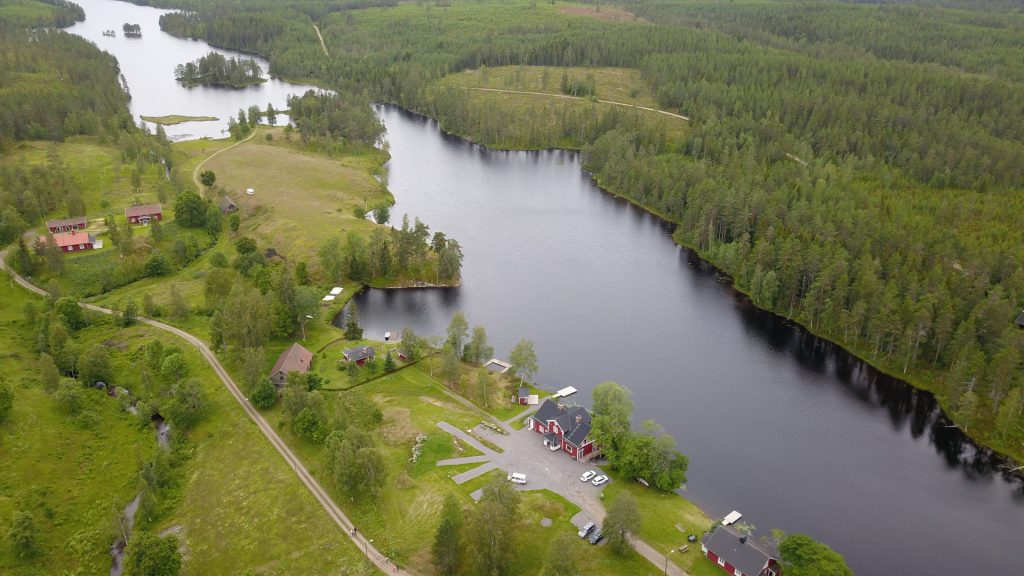 The apartment consists of a bedroom with a double bed and a bunk bed, a private bathroom and a fully equipped kitchen.
From the living room you have access to the beautiful shared terrace with a river view.
Canoes, kayaks, rowboats and mountain bikes can be rented at the reception, a 13-minute drive from the holiday apartment. The host is happy to give you suggestions regarding the active options, adapted to your wishes and experience. Don't just go exploring by yourself, after all you are in Europe's densest wilderness and you can certainly get lost here. That is why you can also book a guided hike.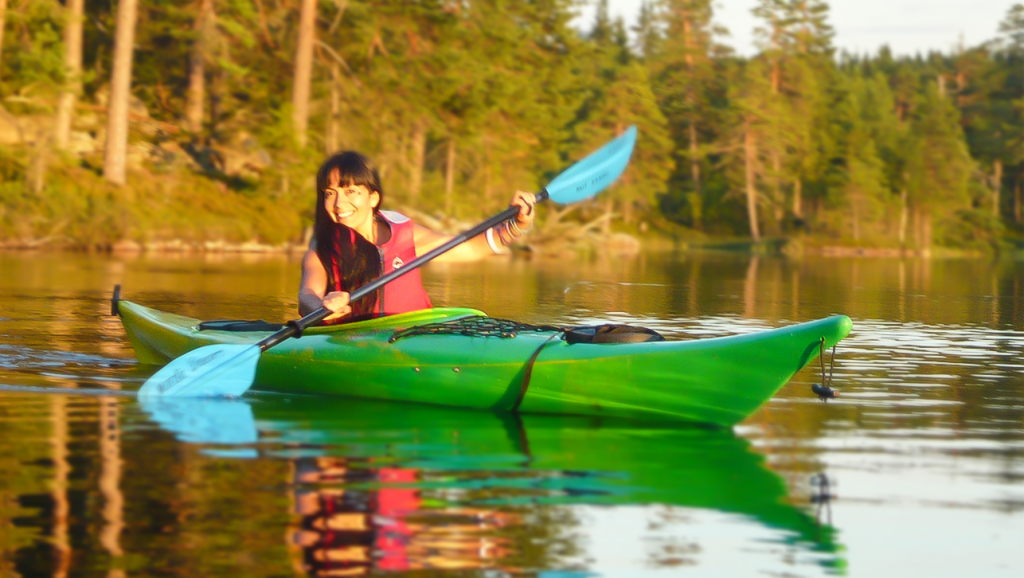 During your stay in Nyfors, an exciting activity is planned in the ecopark Malingsbo-Kloten. At that time, you will go in search of the king of the forest, the moose.
First you enjoy an outdoor meal at a lake where the English speaking guide (the best wildlife tracker in Central Sweden) will tell you all about these impressive animals and their habitat.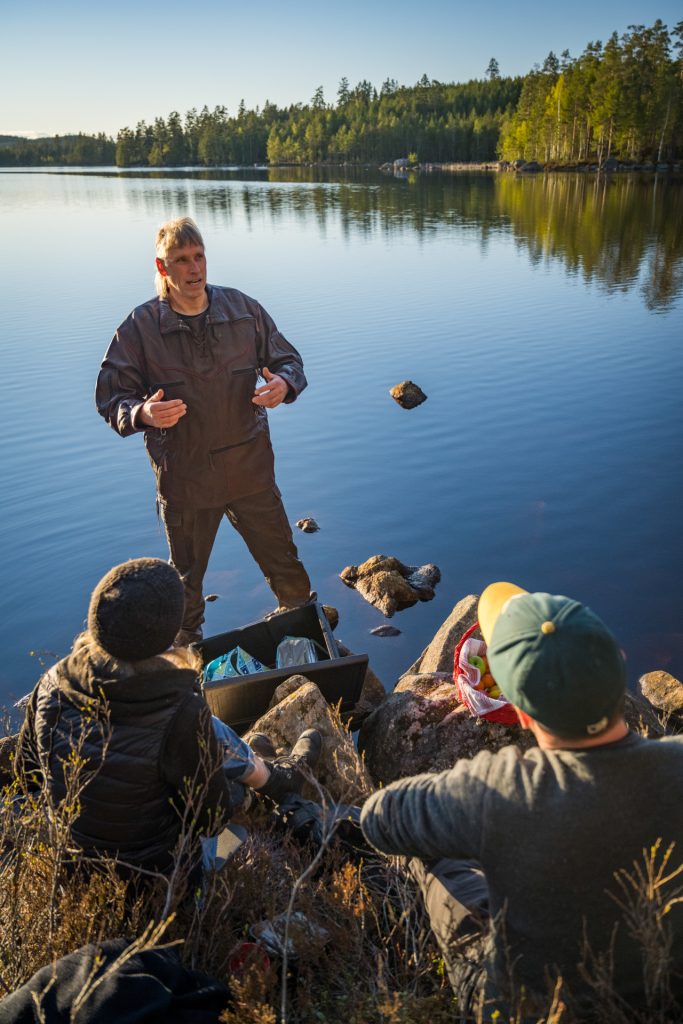 After that you take a walk through a beautiful old forest in search of moose tracks. After the walk you will look for moose from a minibus and hopefully you can take some nice pictures.
This excursion lasts 5 hours, return is late in the evening.
Keep in mind that there are no supermarkets in the wilderness, so you will have to do some shopping before arrival. Some good restaurants are located between 20 and 40 minutes drive from your holiday residence.
The small but beautiful Skräddartorpsfallet waterfall, just a 5-minute drive from your holiday apartment, is definitely worth a visit and a wonderful place for a picnic.
During your stay in Nyfors I advise you to hike the Ormdalsstigen. This is a 5.8 km long, beautiful and very varied walk in the municipality of Skinnskatteberg and my favorite hike. Because of the terrain you have to count on a 2 to 3 hour hike.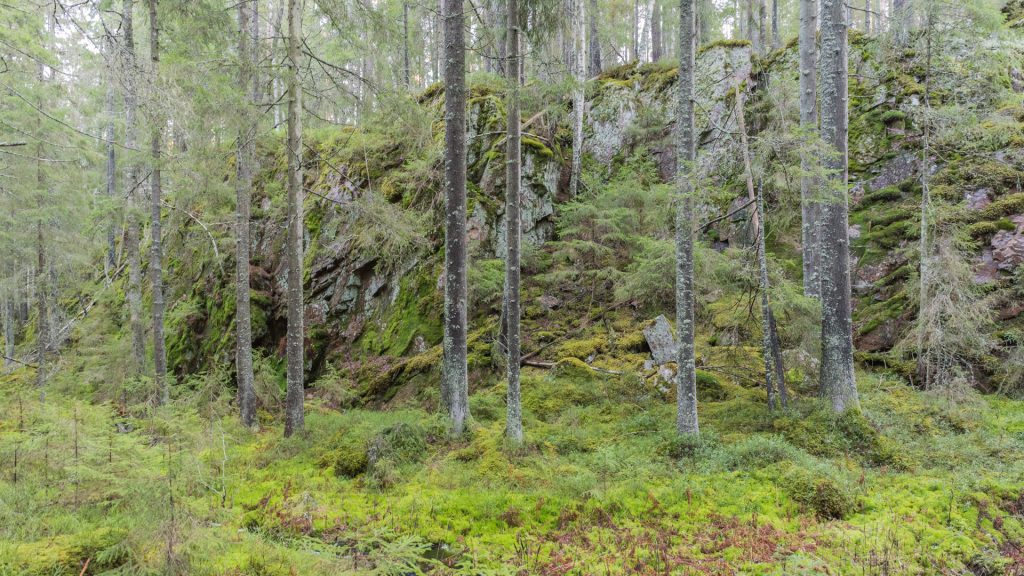 Day 3 to 4
At the latest at 10.30 am you will travel on to your next accommodation located in Järbo. From Nyfors it is a 2 hour 20 minute (163 km) drive to Järbo where you are expected to arrive at 3 pm at the latest.
Upon arrival you will meet the guide at the visitor center. Then you will learn all there is to know about bears and your upcoming stay in Sweden's southernmost bear hide.
An open sandwich and coffee/tea will be served and around 4.30 pm you will be transported to the hide, in which you will stay overnight. You will spend a very exciting night in the hide, you will mainly see birds and squirrels. If you are quiet enough and with a bit of luck you might also get to see wild brown bears.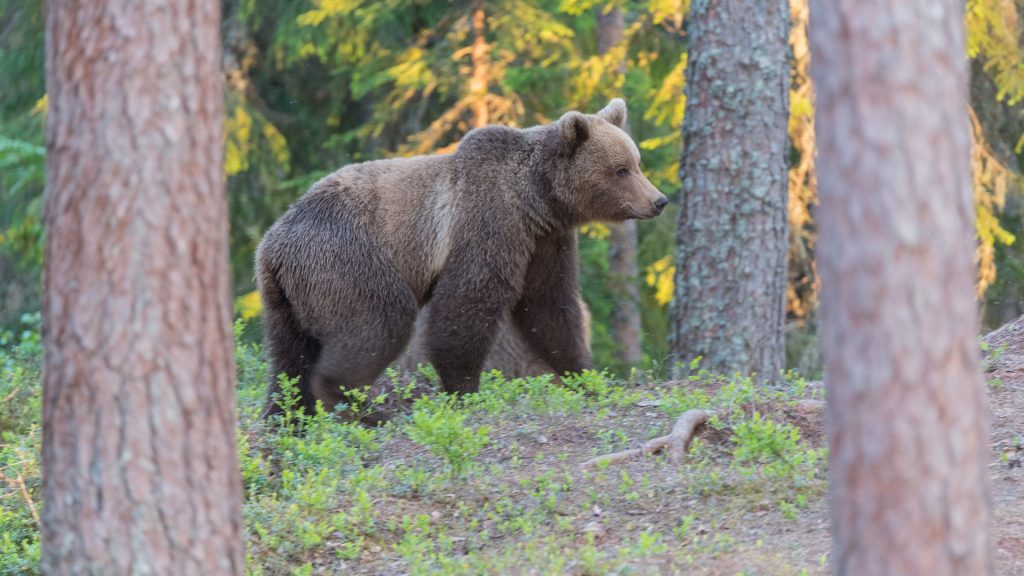 Provide drinks and food for your time in the hide (5 pm to 8 am the following morning), preferably odorless food and beverages and noiseless packaging. You are NOT allowed to leave the hide.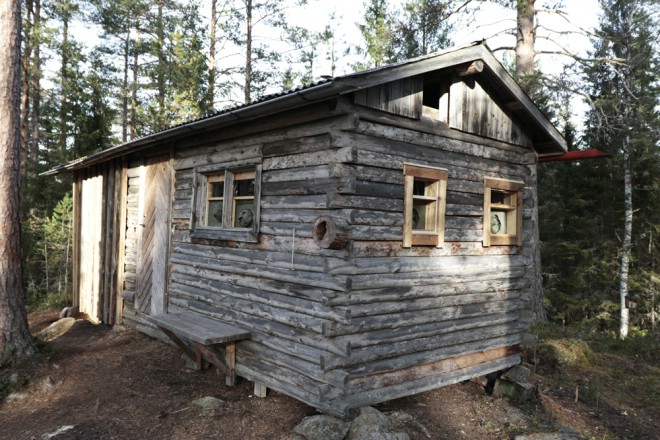 Day 4 to 7
The next morning you will be picked up at the hide at 8 am.
Thereafter you will be offered a breakfast at the visitor center. Hopefully you will have a lot to tell about your experiences from the previous night.
Staying in the bear observation hide is exhausting because you have to alternate sleeping so that someone always stays awake to spot bears. So on a successful night, you barely get to see your bed.
After breakfast, you can rest further at the visitor center in one of the guest rooms or use the bathroom to freshen up if you wish.
After this, you travel on to Ramnäs which is situated just over 2 hours (151 km) drive south of Järbo.
In Ramnäs you will find a traditional Swedish holiday home at your disposal, located on a sheep farm. You will stay here for 3 nights on a bed and breakfast basis.
A comfortable bathroom and kitchen are part of the standard equipment, but there is no television. A stack of reading material offers plenty of opportunity to relax. In short: all the ingredients to completely unwind in Swedish nature.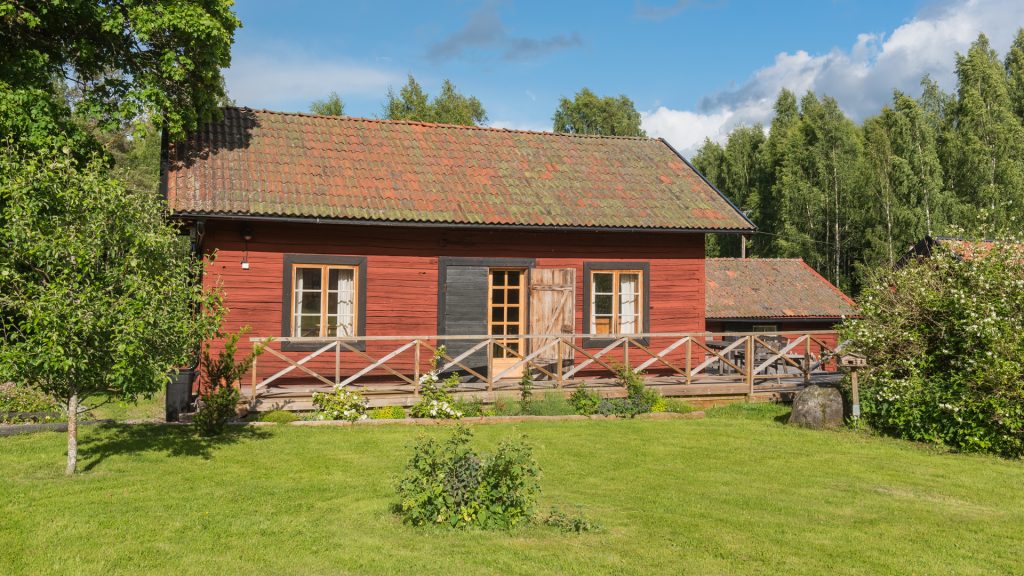 During your stay in Ramnäs, a 6-hour canoe tour including lunch and snacks is on the program.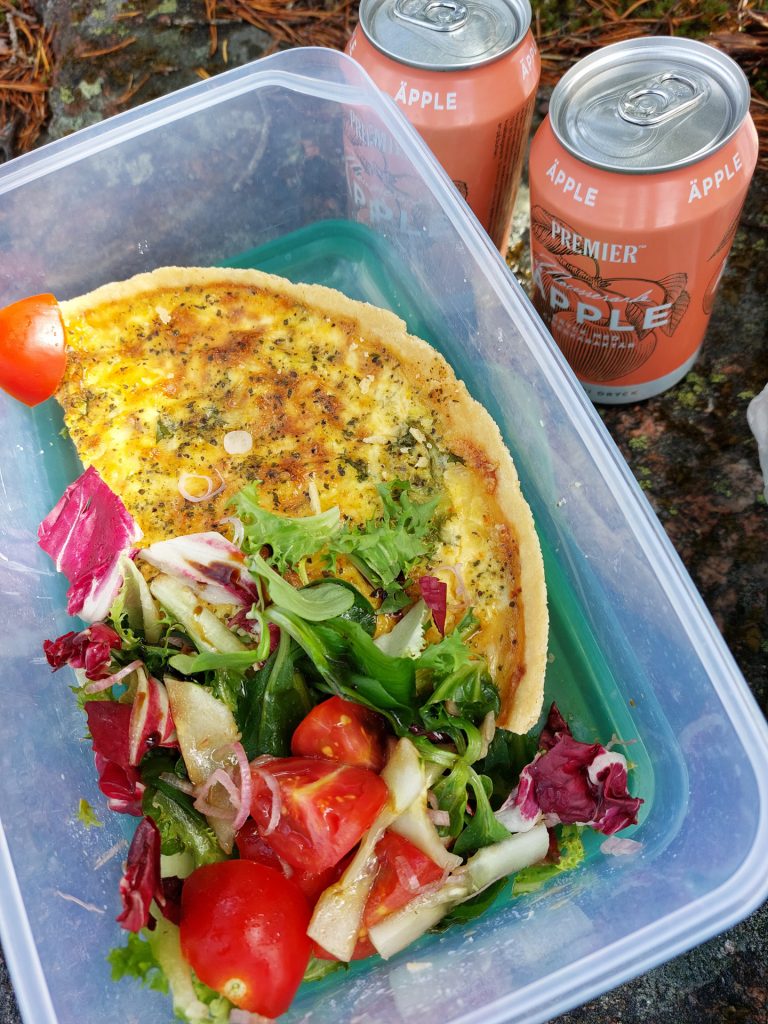 This holiday home is located along the Bruksleden, 1 of 2 long-distance hiking trails crossing the region. From this accommodation you can walk 2 different stages of the Bruksleden.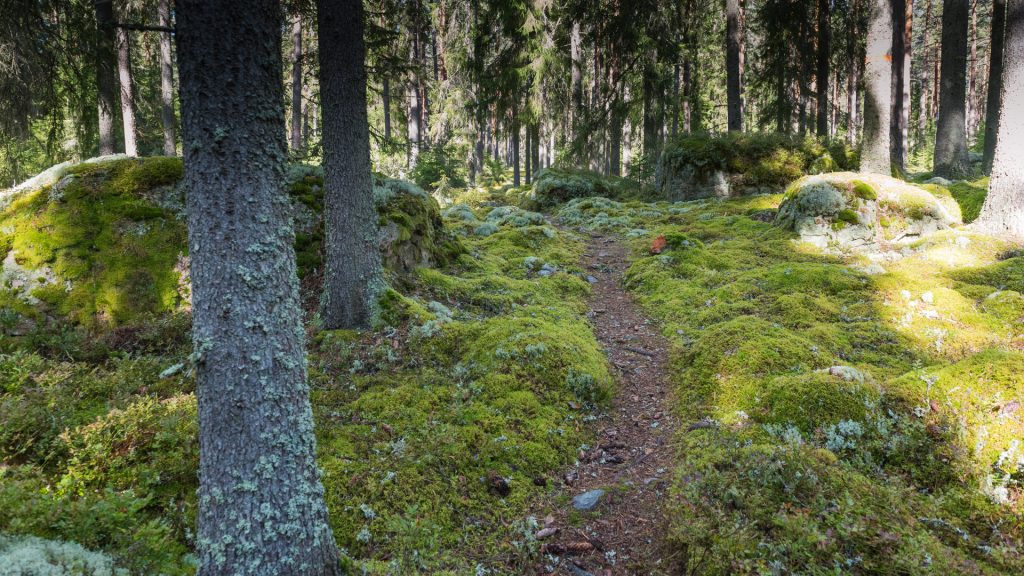 There is a lot to experience around Ramnäs. You can visit the more than 500-year-old Sala silver mine, the medieval town of Arboga, the cider and apple juice tasting in Köping or 1 of the many other attractions in this region. It is also worth exploring several sites of the Bergslagens ecomuseum.
You can also visit 1 of Västmanland's numerous nature reserves.
Recover after hiking by eating pastries in 1 of the traditional pastry shops in the region, for this I can highly recommend Elsa Andersons konditori in Norberg.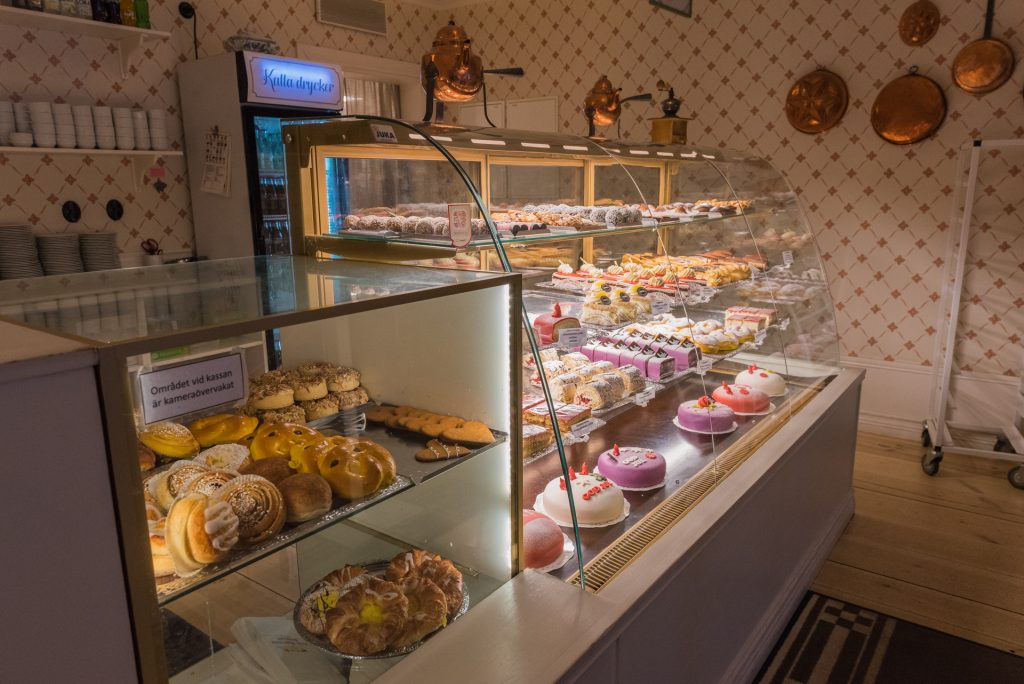 On the 7th day your holiday has come to an end. We hope you enjoyed it and look forward to seeing you again.
Price details exciting 7-day family tour Central Sweden
Travel period: Between May and mid September
Travel duration: 7 days / 6 nights
Travel costs: 31.394 SEK in total based on 2 adults and 2 children under 12 years old.
Accommodation: Overnight stays including bed linen, towels and final cleaning
2 nights at a holiday apartment in Nyfors
1 night at a bear observation hide
3 nights at a holiday home in Ramnäs
Included: Overnight stays on self-catering in Nyfors, overnight stays on bed and breakfast in Järbo and Ramnäs, 5-hour moose safari including outdoor meal, bear observation hide and 6-hour canoe tour including lunch and snacks.
Excluded: Transport to and from Sweden, transport within Sweden, insurances (travel, hospitalization and cancellation insurance), non-included meals, all drinks, optional excursions and personal expenses.
Summary included activities and meals
| | | |
| --- | --- | --- |
| DATE | ACTIVITIES | MEALS |
| Day 1 to 3 | 5-hour moose safari including outdoor meal | |
| Day 3 to 4 | Bear observation hide | Breakfast on day 4 |
| Day 4 to 7 | 6-hour canoe tour including lunch and snacks | Breakfast on day 5, 6 and 7 |
Booking: Contact me via e-mail sylvia@amazingscandinavia.com or by phone +46 (0)70 230 68 70