Be quick to book, there are only 2 spots left!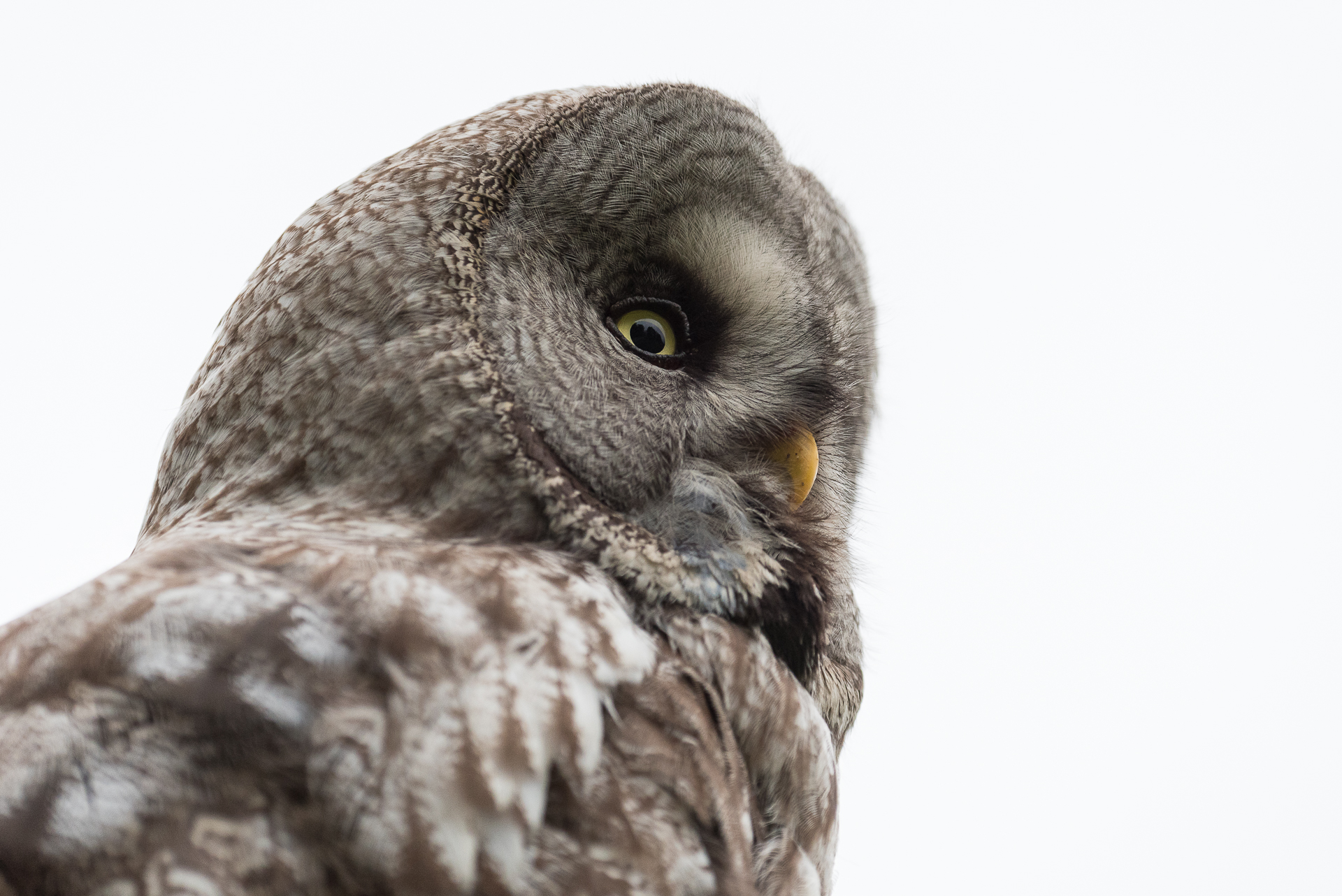 Holiday highlights!
Photograph a lot of owl species during 3 different owl safaris
Spend 2 nights at a beautiful spa hotel situated on the countryside
Meet the king of the forest, the moose
Discover Sweden's best experience hotel
Enjoy locally produced food
Travel route 5-day owl special Central Sweden:
Day 1: Järbo-Sala
Day 1-2: Sala
Day 3 to 5: Västerås
TRAVEL ITINERARY
Day 1 – Friday 20 May 2022
Welcome to Sweden where you are expected in Järbo in the afternoon and at 3 pm at the latest.
From 3 pm to 7 pm you will join an owl safari by visiting different nesting sites in the area. All this is done with the greatest respect for the animals. At that time of year all the owlets have already left their nest and several of the owlets will be tagged/ringed during this safari.
The target species will be Boreal owl, tawny owl, short-eared owl and Ural owl.
Snacks and drinks will be provided during this safari.
After this safari you will drive to Sala, which is situated at a 1 hour 40 minute drive southwards of Järbo.
There you will spend the night in a beautiful health resort with a 300-year old history. For generations, travelers have visited this hotel for health reasons. Initially people came to the well because the water from the source had healing powers. Because guests and employees needed a place to stay while visiting the well, the area expanded to a few hundred houses dating from the 17th century.
You will spend 2 nights in this hotel. Access to the spa and gym is included.
Day 2 – Saturday 21 May 2022
After a good night's rest and a nice breakfast you have some time available to discover the surroundings of this hotel. I can warmly recommend a visit to the magnificent silver mine of Sala.
At 2 pm you'll go out with an ornithologist. This safari starts and ends at the hotel in Sala.
During this excursion you will have the opportunity to admire owls up close and in daylight. You'll accompany an owl ringer doing his job and you get the chance to make unique portraits of the Ural owl. Before sunset you will travel to another area in search of the great grey owl (very high success rate) and the Eurasian pygmy owl. Hot drinks and a snack will be provided during the day. The day will come to an end well after sunset with a hot meal.
You will spend the night at the same hotel in Sala.
Day 3 – Sunday 22 May 2022
After breakfast follows a tour through the varied nature of Svartådalen, the Black River Valley. With a successful breeding season there is a chance that you will visit nest boxes of eagle owl, tawny owl or Boreal owl. You will also visit Hälleskogsbrännan where the biggest forest fire in Sweden raged in 2014, there you might be able to see the Eurasian three-toed woodpecker.
After a visit to one of the lakes in the area, this excursion ends at 1 pm after lunch.
At the end of the 2-day owl safari you will drive to another (bigger) hotel situated in Sweden's 6th largest city, Västerås. It is only a half hour drive from Sala to Västerås. I'm sure you will need some well deserved rest in the afternoon and after check-in.
You certainly won't get bored in this hotel. The hotel has exciting, fun and unexpected activities in store. You can enjoy a drink at the bar on the top floor or the gin bar with a karaoke room. You can catch a movie in the cinema where classic films are shown or go to the gym. Or why not go wild at the shuffleboard, the arcade games or the billiard or table tennis table?
In the evening you will drive from Västerås to Kloten, a 1 hour 15 minute drive.
In Kloten you will join an exciting activity in the ecopark Malingsbo-Kloten from 6.45 pm until 11.45 pm. At that time you will go in search of the king of the forest, the moose.
First you take a walk through a beautiful old forest. Afterwards, during an outdoor meal by the lake, the English-speaking guide (the best wildlife tracker of Central Sweden) will tell you all about these impressive animals and their habitat. After this you will look for moose from a minibus and you will be able to take nice pictures. This excursion lasts 5 hours, return is late in the evening.
Day 4 – Monday 23 May 2022
In the morning you will have the chance to relax and discover the surroundings of your hotel. You could also visit some of the interesting attractions situated in the city of Västerås.
In the afternoon you will join the 3rd and last owl safari on this trip from 2 pm until 9 pm. You will meet the guide at a location close to Västerås and join him to the secret spots where Great grey owls and Ural owls usually breed and hunt. Chances of being able to take nice pictures are high.
Snacks, hot drinks and a simple evening meal will be served during this safari. It is good to bring your own reusable water bottle.
Day 5 – Tuesday 24 May 2022
After breakfast and before 11 am it is time to check-out from the hotel and travel homewards.
This 5-day owl special through Central Sweden has unfortunately come to an end but I'm sure you will have enjoyed it.
Price details 5-day owl special Central Sweden 2022:
Travel duration: 5 days / 4 nights
Travel costs: 13.737 SEK per person based on double occupancy. Single supplement is 2.103 SEK thus the price for a single participant is 15.840 SEK.
Included: overnight stays on bed and breakfast, mentioned activities and mentioned meals.
Not included:
Transport to and from Sweden
Transport in Sweden (transfers during the activities are included)
Food and drinks (unless mentioned in the above itinerary)
Alcoholic drinks
Optional excursions
Travel and cancellation insurance
Personal expenses
Various: This 5-day trip can be extended with a longer stay in one of the unique accommodations of Central Sweden. You can also book one of the following activities: a beaver safari, an osprey safari or a night in a bear observation hide. Or why don't you combine this trip with a visit to the capital city of Sweden 'Stockholm'?
All the activities take place in the wild, meaning that although you will be visiting the location where the animals live, breed and hunt, no guarantees can be given as to what you will get to see or photograph.
Booking or additional questions: Please contact me via e-mail: sylvia@amazingscandinavia.com or by phone +46 (0)70 230 68 70.