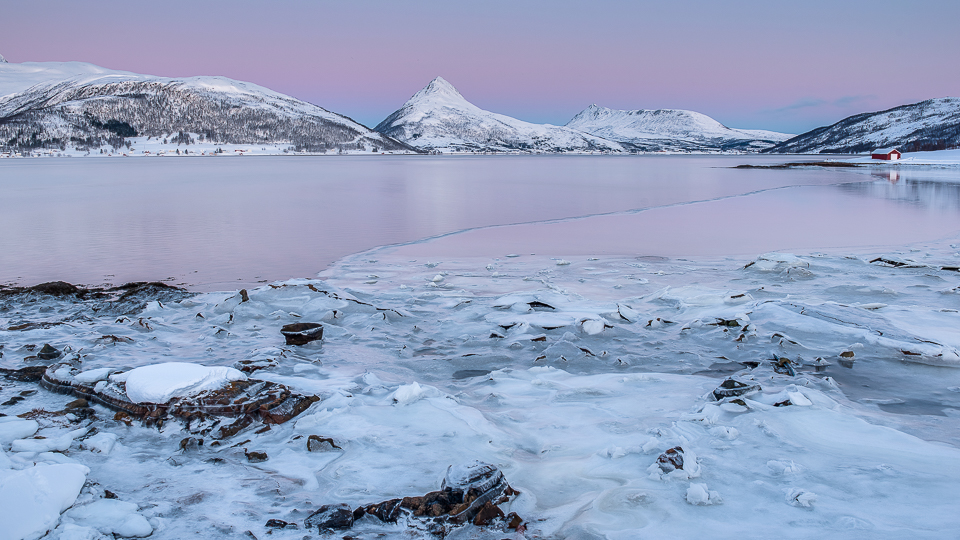 GROUP TRIP CANCELED DUE TO THE PANDEMIC – POSSIBLE TO DO THIS TRIP INDIVIDUALLY ON SELF-DRIVE (Contact me for more information by e-mail: price, program, etc.)
Discover the enchanting beauty of the Senja region in Norway during winter
Do you fancy an intensive 9-day winter photography tour to Norway to capture amazing views? The focus during this trip is on snowy landscapes, wildlife and Northern Lights, although I cannot guarantee the latter.
During this 9-day tour we will stay at nice holiday homes where we will share common areas as well as sanitary facilities (with a maximum of 4 people per holiday home). To limit the cost of this trip, we will prepare simpe meals together.
For this trip a minimum of 4 people is required (max. 6 participants).
Date:
Saturday, February 19th until Sunday, February 27th 2022
Meeting point: Tromsø airport
Itinerary:
Day 1: Saturday, February 19th 2022
Welcome at Tromsø airport, pick-up of the minibus and departure to our accommodation in Svensby where we will have dinner together and go over the program for the coming days.
Day 2: Sunday, February 20th 2022
Today we will explore the Lyngenfjord and the Lyngen Alps. An Arctic environment with blue glaciers, deep ravines and mountains up to 1,833 meters high. This impressive region lends itself to take beautiful pictures.
Just because of the panoramic landscapes that characterize this area, the region is also an important base for Northern Lights spotters. The Lyngenfjord, the Arctic mountain range stretching over 80 kilometers, has been recognized as a sustainable destination. A label that is only given to areas that can prove that they work every day to reduce the negative effects of tourism and preserve the character and nature of the destination.
Day 3: Monday, February 21st 2022
After breakfast we will drive to Senja, the most beautiful region of Norway and not yet overwhelmed by tourists. We will take the entire day to reach our destination, the road offers us dozens of great photo opportunities. In the evening we will stay at a holiday home at a beautiful location where you can see Northern Lights in your pajamas from the window of your holiday home, so to speak. This of course with a good KP index and little to no cloud cover. If we are not lucky enough to see Northern Lights here, we can still photograph beautiful landscapes under the magnificent polar light.
Day 4: Tuesday, February 22nd 2022
Today we discover the breathtaking North East of the island, we will stop at 6 unique locations where you can take the most impressive photos. We spend the night just like the previous night in Fjordbotn. The environment there is so impressive that you can also make pictures on site.
Day 5: Wednesday, February 23rd 2022
We travel on to Mefjord Brygge, a beautiful village nestled between the mountains and fjords of Senja and a real paradise for nature photographers and nature lovers. Mefjord Brygge is a unique fishing village with the best sea views and a promising location for Northern Lights. The surroundings are beautiful and the accommodation is extremely comfortable this time, breakfast is included tomorrow and the day after. On site there is also a restaurant where the served meals are very tasty.
Day 6: Thursday, February 24th 2022
Today we explore the West of the island of Senja and spend all day here. However, those who want can also take a day off today.
Day 7: Friday, February 25th 2022
After breakfast we check out at Mefjord Brygge and continue our way east to the holiday resort of Vikran, located half an hour's drive from Tromsø city center.
Day 8: Saturday, February 26th 2022
In the morning we will join a wildlife safari from a boat in Tromsø. We'll spend about 3 hours on water from where we can admire the grandeur of the fjords as well as wildlife such as sea eagles, dolphins, porpoises, seals and much more. With any luck, the magical pink and light blue polar light will accompany us on this boat trip that will let us experience the Norwegian wilderness in an authentic way. The snow-capped mountains and fjords provide the backdrop for breathtaking photos.
During late afternoon we will take the cable car to the best viewpoint of Tromsø, again a prime location for taking impressive images. We hope that the wind does not bother us because it can be quite windy 421m above sea level. If necessary, you can warm up in the panoramic restaurant.
Day 9: Sunday, February 27th 2022
After a wonderful trip I will take you back to Tromsø airport in the morning where I will have to say my goodbyes. I assume that you will start your return journey with full SD cards and nice memories.
Other:
The above program is subject to change and depends on the number of participants and the weather conditions.
At what time we will photograph Northern Lights, depends on the weather predictions, but all locations where we will spend the night offer optimal conditions for this. Due to unpredictability, these Northern Light sessions are not included in the above program.
Price: The price is SEK 15.862 per person based on a shared room, including linen and towels. All transfers, parking and petrol costs from arrival in Tromsø to departure from Norway are included. All activities as mentioned in the program above are inclusive and with personal guidance.
As you can read below, food and drinks are not included. The reason for this is that everyone has different tastes / wishes and in order to keep it as fair as possible, it is best that we all pay for our own purchases. We can however agree to all contribute a certain amount to the food budget of which we will pay our groceries in the shop. For drinks and meals (alcoholic drinks not included), count on an average expenditure of 160 NOK per person per day.
The law does not allow me to book a flight for you. However, we can try to coordinate the flights so that everyone arrives approximately at the same time of day.
Also keep in mind that special clothing and shoes are required for this trip. I'm more than willing to give you advice on this. Because it can be so cold, this also means that you must be in normal / good condition. If you have health problems, we can discuss them together. However, the walking distance during this trip is limited.
The price does not include:
Flights or other transportation to and from Tromsø
Food and drinks (you can count on an average of 160 NOK per person per day, alcoholic drinks not included in this budget)
Optional excursions
Travel and cancellation insurance
Personal expenses
Photos taken by participants:
Booking or additional questions: Please contact me via e-mail: sylvia@amazingscandinavia.com or by phone +46 (0)70 230 68 70.