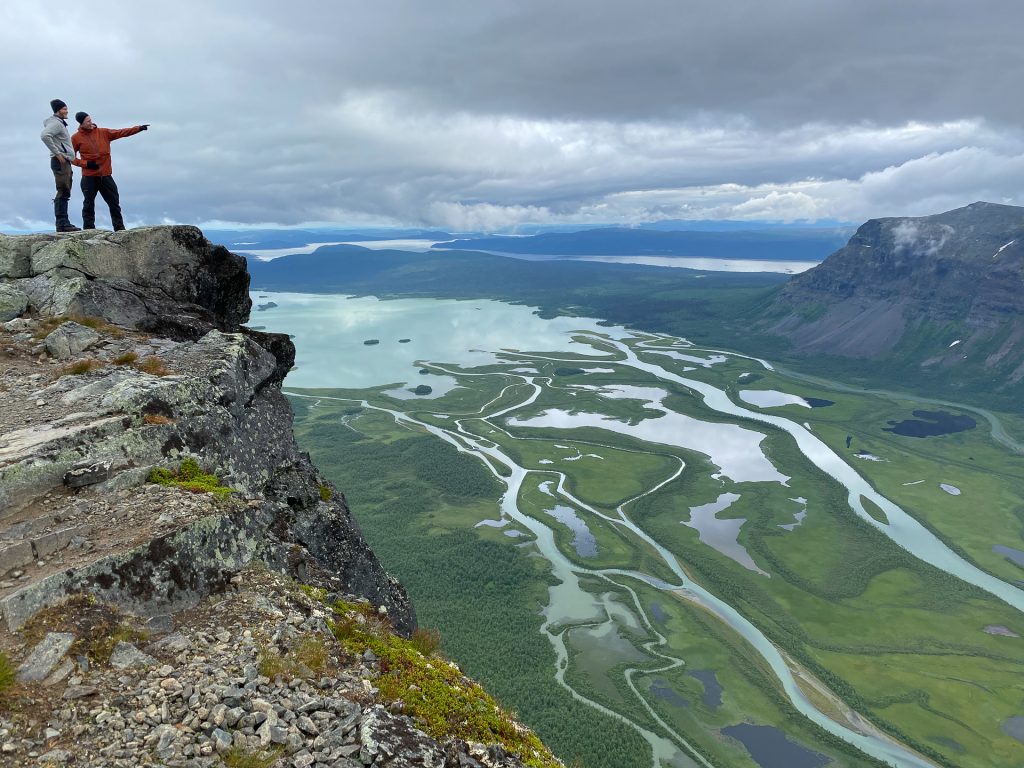 Sarek National Park is often described as Europe's last wilderness. This mountainous region in the north of Sweden is characterized by deep valleys, wild rivers and massive glaciers. No other place in Sweden offers such awe-inspiring views as this wild and unspoiled land. Will you join this amazing expedition through Sarek National Park?
This 11-day hike is only suited for experienced hikers who are looking for a real challenge! The terrain is rough and the journey long. Under English-speaking guidance, you will hike for 9 days and spend 8 nights in a tent. You will cross rivers on foot with a heavy backpack. This hiking expedition is not the easiest, but it is the most rewarding one! The route takes you past numerous highlights of the national park such as the breathtaking cliff of Skierfe, the jungle-like Rapa valley and the majestic glacier-capped Áhkká mountain.
Sarek National Park is part of the greater area of Laponia, recognized by Unesco as a World Heritage Site since 1996. In addition to its unspoiled natural beauty, the area is also important to the Sami population. The Sami have lived in this area since prehistoric times. In Sarek, Sami reindeer have grazed for centuries. Bumping into these herds is something you will not easily forget. In this protected nature reserve, you also have the chance to spot moose. Other predators such as bears, lynxes, wolverines, wolves and arctic foxes also live here. Bird watchers should definitely bring binoculars.
You will hike in a small group of 4 to 8 participants. During this hike you will be accompanied by two trained and certified Swedish mountain guides. 'Eat well, hike well' is one of the mottos during this trip. On this multi-day hiking tour you will enjoy outdoor meals consisting of home-prepared and home-dried ingredients. A special menu will be served consisting of vegetarian dishes and dishes with fish or meat.
Your safety is extremely important to us! Sarek offers many challenges that other wilderness areas do not. In Sarek you will find no marked trails, no mobile coverage, no signposts and most rivers have no bridges. During this tour you will be accompanied by two professional Swedish mountain guides who are equipped with the necessary safety equipment. With the help of these guides you do not need much prior knowledge about the wilderness. All you need are a pair of strong legs and an appreciation for wild nature!
You will do this!
Discover the highlights of Sarek National Park on foot
Go on an adventure with a small group of 4 to 8 participants
Spend the first and last day of this tour in a cozy B&B on a half board basis
Learn how to survive in pristine wilderness
Enjoy delicious outdoor meals based on home-made and home-dried ingredients
TRAVEL ITINERARY:
DAY 1 – WELCOME TO JOKKMOKK:
On your own you will travel to Jokkmokk. This tranquil town is located a few kilometers north of the Arctic circle. Upon arrival at the B&B you will meet your guides and the other participants. In the afternoon the equipment will be distributed and you will start to prepare your hike. The guides will advice you on how to pack. All non-essential gear will be stored in the guesthouse until you return from your adventure. In the evening you will be able to enjoy a delicious 3-course dinner.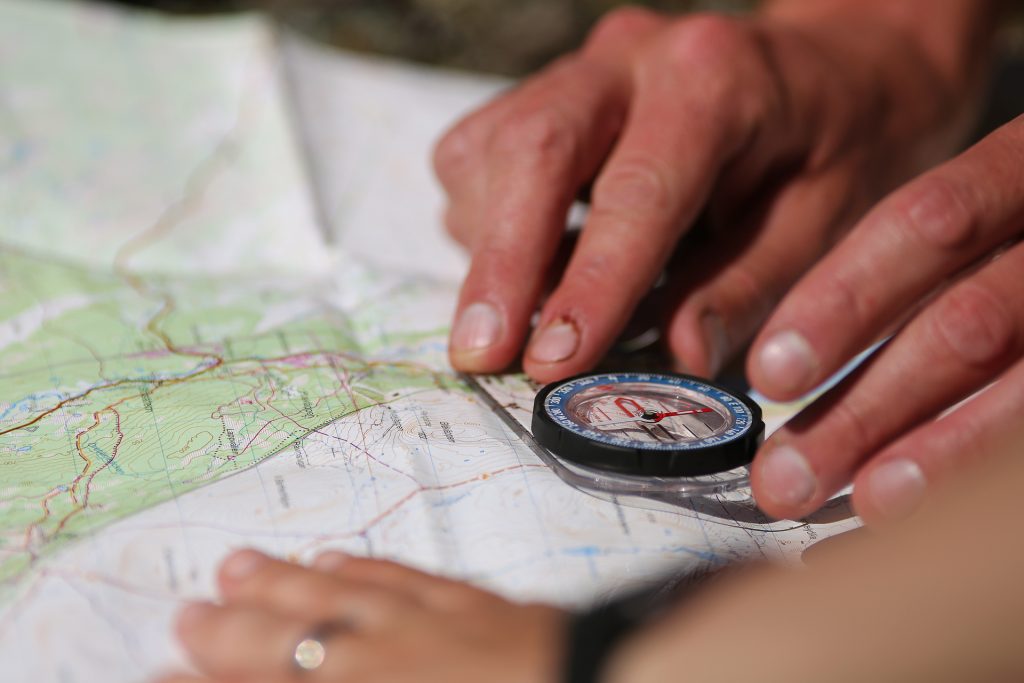 DAY 2 – TO THE GATE OF SAREK:
After a hearty breakfast at the guesthouse, your adventure begins! A private bus takes your group in an hour and a half to the starting point of this expedition. From there today's hike is fairly easy and a good warm up for what is about to come. Around lunchtime you will get the first glimpse of the national park, at this point you will also prepare yourself mentally for this epic adventure. Today you camp on the edge of the national park next to the off-grid mountain hut of Aktse. Together with your guides you will now practice the routine of setting up camp and how to operate your outdoor cooking stove. Aktse is the last place on this hike where you can enjoy a communal building and a cold shower. Here you also have a small shop where you can buy some extra snacks.
Hiking distance: 16 km / Duration: 6 hours / Ascent: 60 m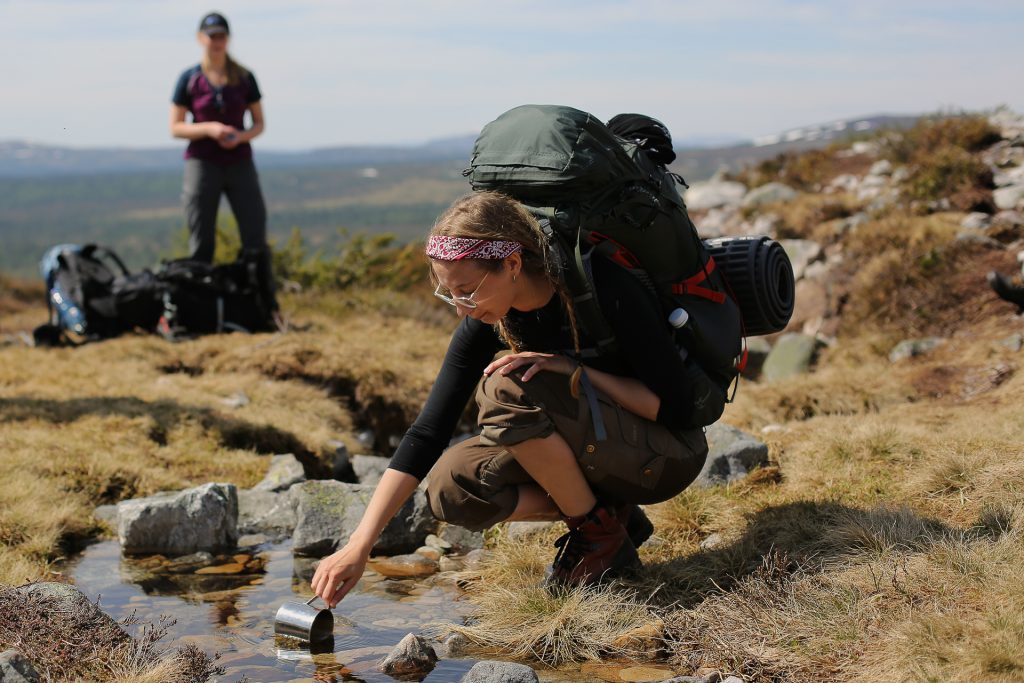 DAY 3 – SUMMIT OF SKIERFE:
Today you will hike further into Sarek where you will climb the breathtaking summit of Skierfe. Skierfe is a vertical 500 meter cliff which offers a mind-blowing view over the Rapa valley and the delta landscape created by the Rapa river. There are no words to describe the grandeur of this view. A similar view can be enjoyed from today's camp, which is just beyond the cliff of Skierfe on a plateau above the tree line.
Hiking distance: 10 km / Duration: 6 hours / Ascent: 620 m / Descent: 220 m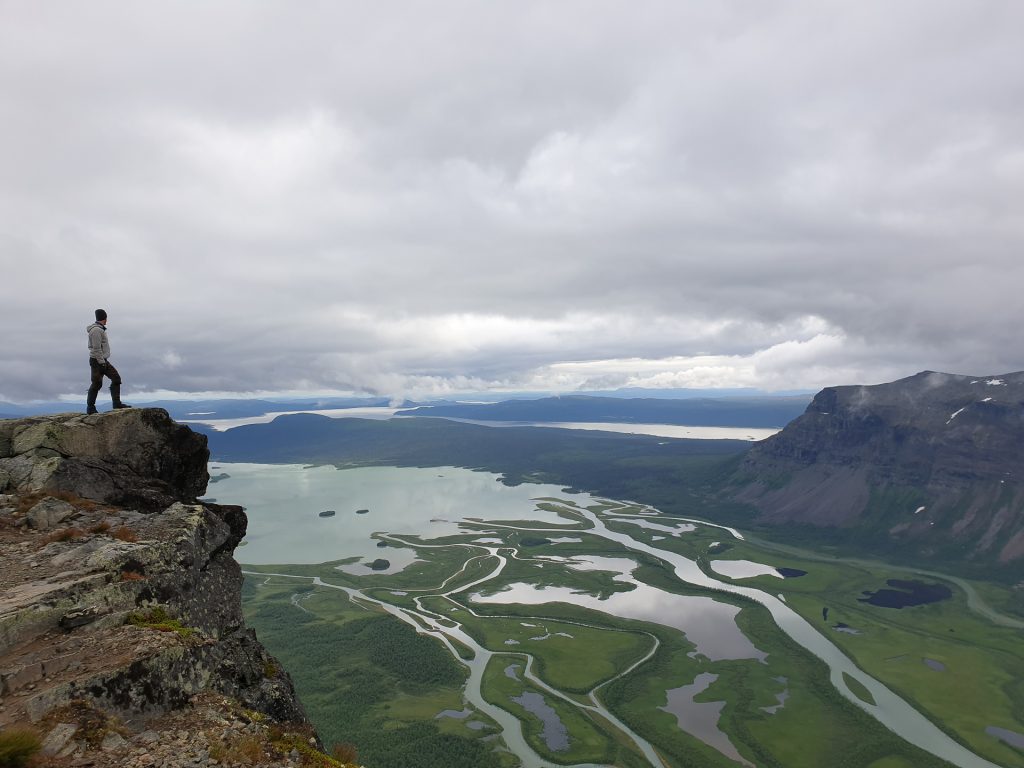 DAY 4 – THE RAPA VALLEY:
The Rapa valley is a jungle-like valley among the wildest nature that Sweden has to offer. The valley is famous for its majestic moose that grow massive in this protected environment. More difficult to spot are the brown bears that roam in the area. Today you will hike through the valley and follow an unmarked trail used by many hikers and animals alike. You will battle rivers and pristine terrain. Your guides will find the most suitable camping spot for you in this green jungle.
Hiking distance: 15 km / Duration: 8 hours / Descent: 440 m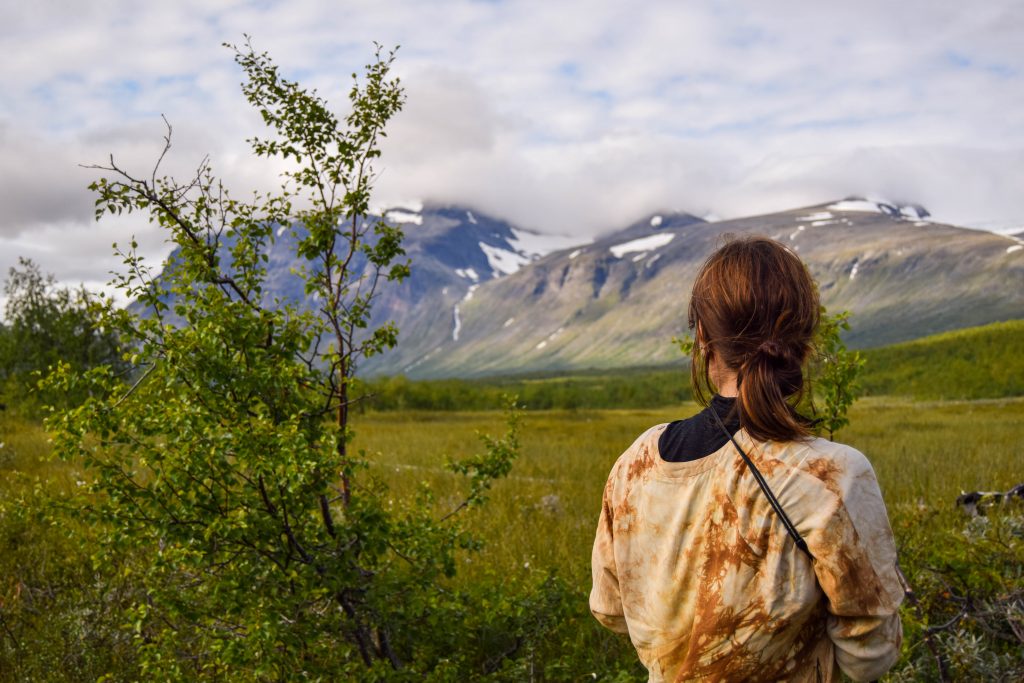 DAY 5 – TO SNÁVVAVÁGGE:
Today's trek takes you further through the Rapa valley and ends on a plateau above the tree line, where you will set up camp looking down on a stunning view. Like yesterday, today's trek includes river crossings and rough terrain.
Hiking distance: 12 km / Duration: 7 hours / Ascent: 340 m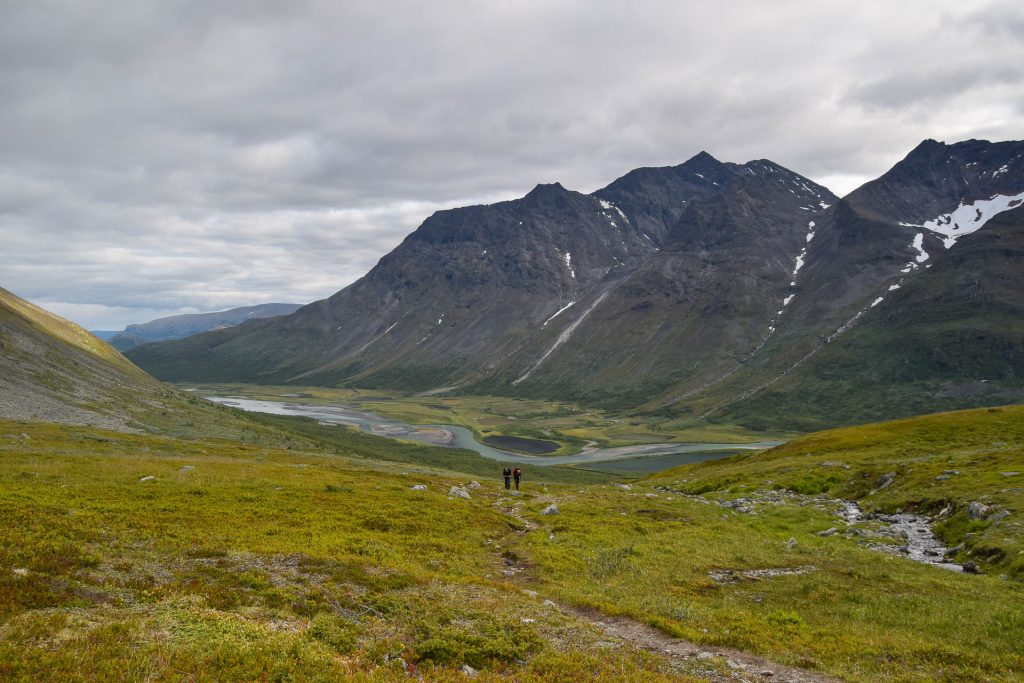 DAY 6 – SUMMIT OF LÅDDEBÁKTE:
Today you will have the chance to make an optional climb to the summit of Låddebákte. You have already hiked for four days and are probably in need of some rest. The group is split up, one group takes the detour via Låddebákte, the other group hikes directly to the next camp site located a few kilometers north of Låddebákte. The ascent to Låddebákte is extremely difficult but the reward of the extra 3.5 hours of hiking is the breathtaking view of Predator Square, a crossing of streams known as a common predator passage.
Hiking distance: 7.5 km (5 km extra for the optional climb) / Duration: 5 hours (3.5 hours extra for the optional climb) / Ascent: 140 m (560 m extra for the optional climb) / Descent: 200 m (560 m extra for the optional descent from the summit)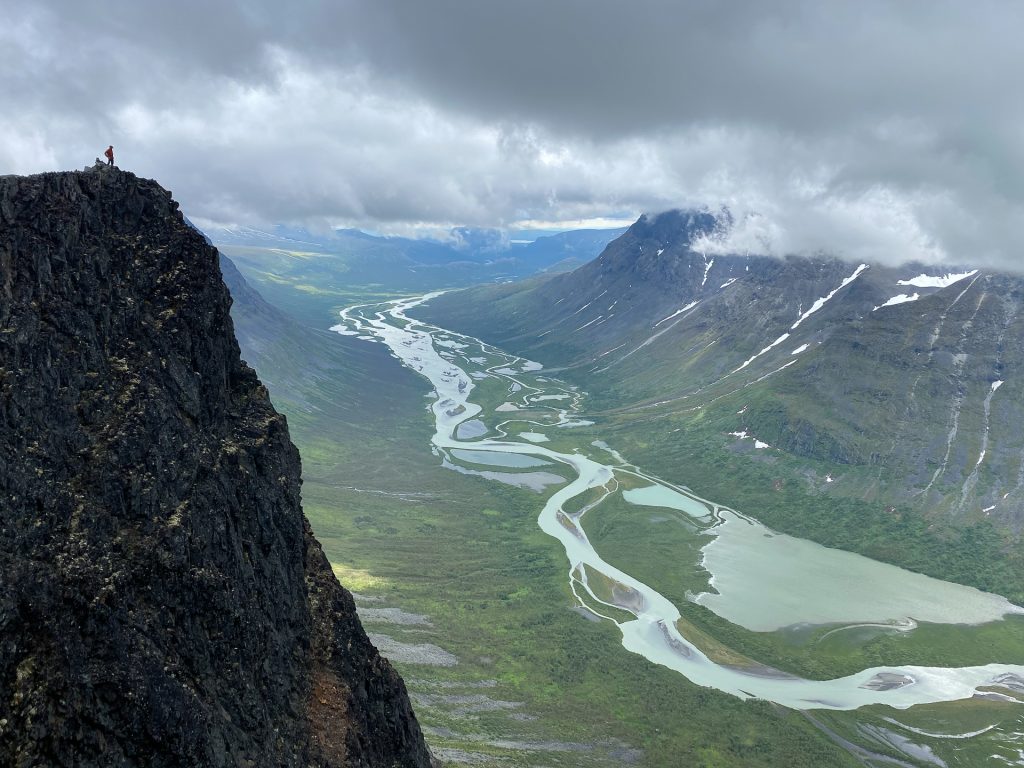 DAY 7 – THE RUOHTESVÁGGE VALLEY:
Today you hike through the valley of Ruohtesvágge. In contrast to the Rapa valley, the terrain in Ruohtesvágge is a lot friendlier. The valley is situated high above the tree line and you will hike along an unmarked track surrounded by heathland. Maybe you're going to have to cross some rivers. The non-melted winter snow sometimes makes crossings easier. Today you will set up camp in the middle of the valley.
Hiking distance: 15 km / Duration: 7 to 8 hours / Ascent: 80 m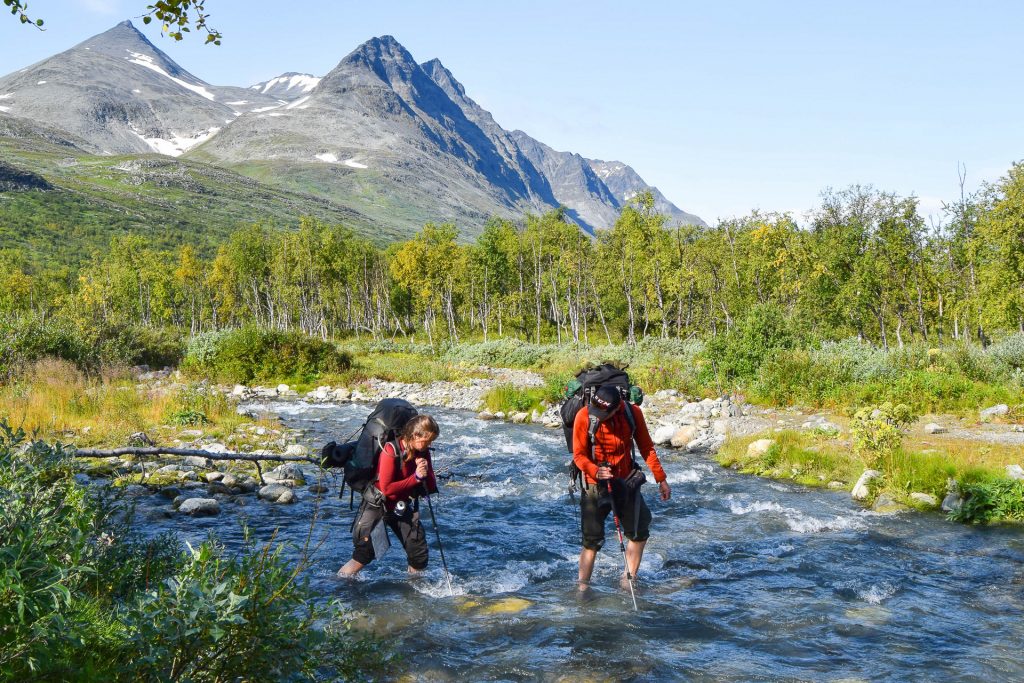 DAY 8 – TOWARDS THE BASE OF THE ÁHKKÁ MOUNTAIN:
The expedition continues through the valley of Ruohtesvágge as you head to the foot of the mountain called Áhkká. Áhkká is Sweden's highest free-standing mountain with an impressive 1,560 meters from base to summit. The entire massif is dotted with huge blue glaciers that sparkle in direct sunlight. You set up camp at the foot of the mountain where you can enjoy stunning views in all directions.
Hiking distance: 15 km / Duration: 7 to 8 hours / Ascent: 80 m / Descent: 140 m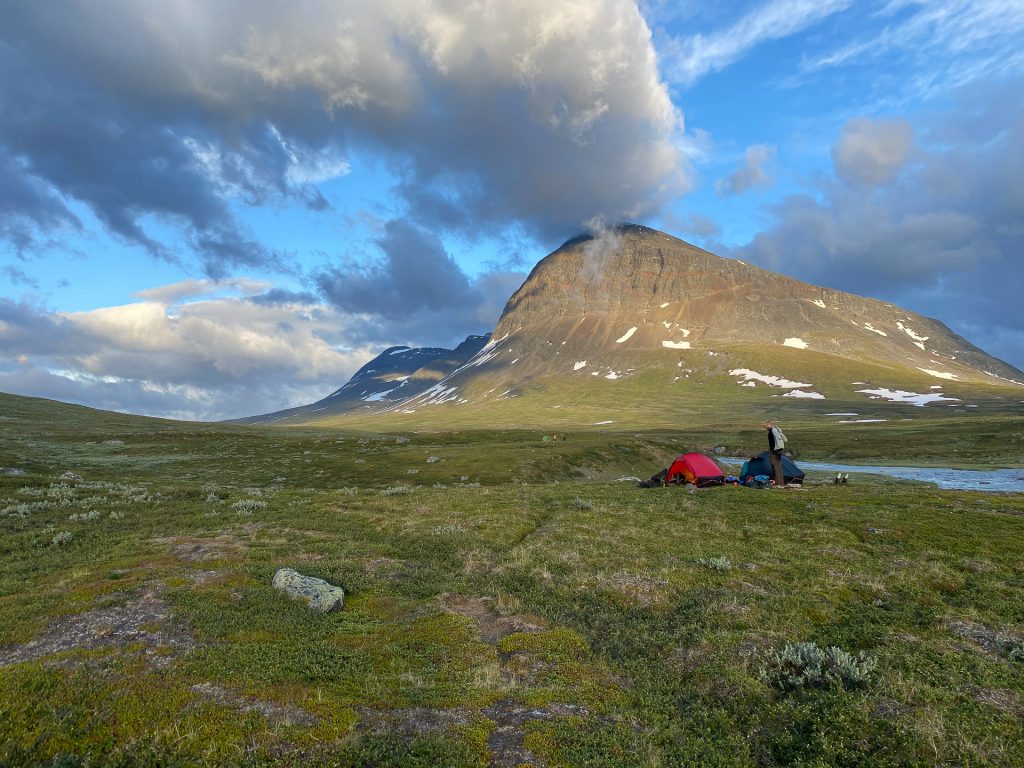 DAY 9 – TO THE SUMMIT OF ÁHKKÁ:
On day 9 you can enjoy the surroundings of the camp or you can compete against the queen of Swedish Lapland, another name for the Áhkká mountain. When you take on this extra mental and physical challenge, the reward is as always, a breathtaking view. With clear skies you can see Norway in the east, the Kebnekaise mountain range in the north and Sarek National Park in the southwest. The optional climb is 30 km long and takes 12 hours. The camp site is the same as the previous night. If you don't need the extra challenge, you don't have to move a foot today.
OPTIONAL CLIMB: Hiking distance: 30 km / Duration: 12 hours / Ascent: 1200 m / Descent: 1200 m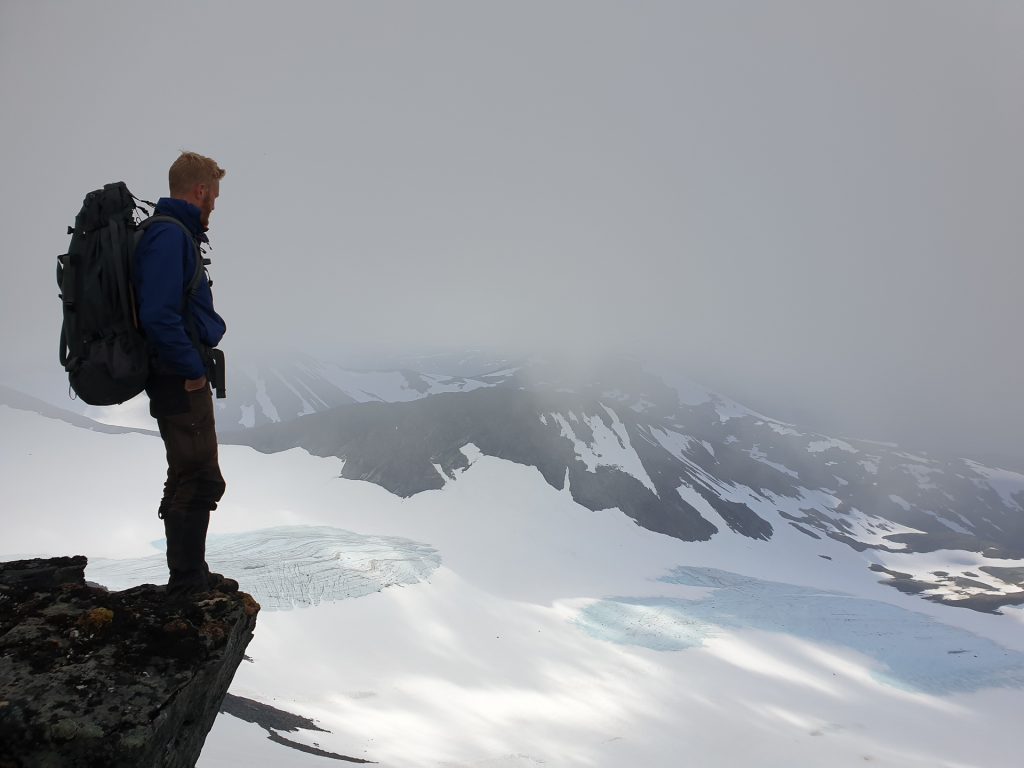 DAY 10 – RETURN TO JOKKMOKK FOR A CELEBRATION:
Today is the day you return to civilization. You leave early in the morning for a 16 km hike to Lake Akkajaure. There a private boat will take you across the lake to civilization. On the other side of the lake you will take the bus to the B&B in Jokkmokk where you can enjoy a well-deserved hot shower and a tasty 3-course dinner.
During the 3-hour bus ride you will probably fall asleep like a log because as mentioned before, this was not the easiest Sarek hike but definitely the most rewarding one!
Hiking distance: 16 km / Duration: 8 hours / Descent: 360 m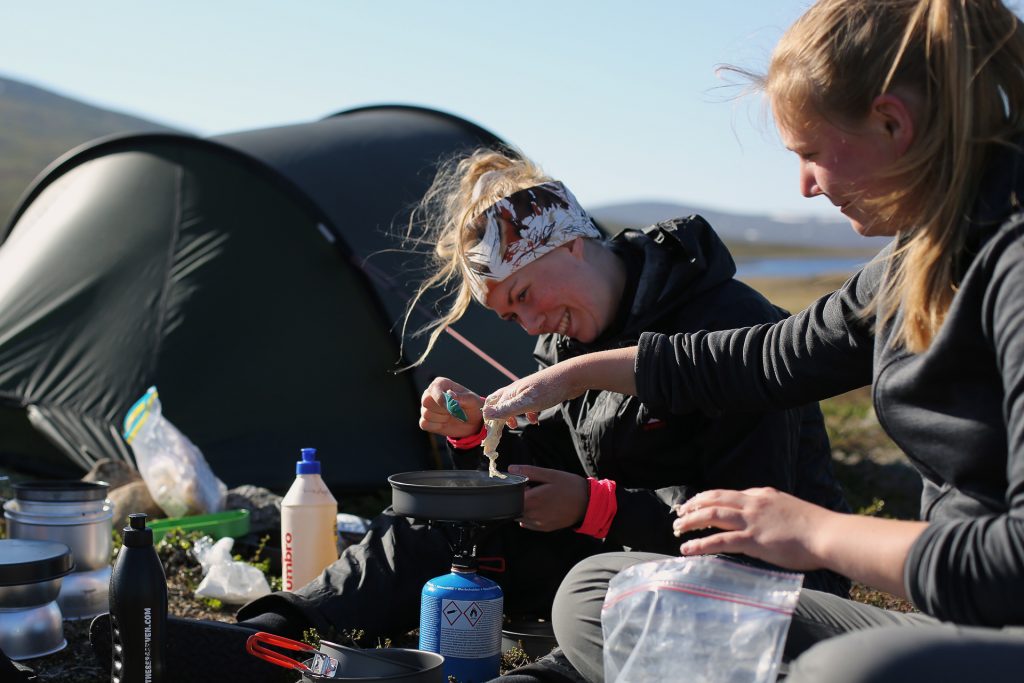 DAY 11 – THE END OF AN UNFORGETTABLE ADVENTURE:
After a steady breakfast at the B&B, it is time to say goodbye to your hiking companions. The journey has come to an end and you will take some time to be grateful for this unique experience. You can choose to continue your adventure through Swedish Lapland or extend your stay in Jokkmokk. Why not spend a day relaxing in a quiet arctic town after such an adventurous journey?
Practical information:
Dates:
Wednesday 20 to Saturday 30 July 2022
OR
Wednesday 17 to Saturday 27 August 2022
Meeting point: The town of Jokkmokk, located in the north of Swedish Lapland. There are several ways to reach Jokkmokk. You can travel to Jokkmokk with a night train from Stockholm or by booking a flight to Luleå and from there joining a 2.5-hour bus ride to Jokkmokk. Of course you can also reach the starting point of this tour with your own car.
Accommodation: On the first and last day of this trip you will stay at a small-scale B&B in Jokkmokk. Without other tourists, your group can focus on the preparation for this adventure. The B&B has 14 single beds divided over 6 rooms. On the first and last evening, a 3-course dinner consisting of local ingredients will be served.
During the hike you will spend 8 nights in a high-quality tent suitable for difficult conditions. You can choose to stay overnight in your own tent or share a tent with another traveler. Sharing a tent ensures that you can distribute the weight and is therefore recommended.
Accessibility: This expedition is only suited for the very experienced hiker. The total distance to cover on this tour is 110 km (optionally another 35 km for non-obligatory climbs). The daily walking distance is between 7.5 and 16 kilometers. You will walk between 5 to 8 hours every day. The minimum age to join this tour is 16. Keep in mind that the weight of your backpack will approximately be 20 kg.
Price: The price is 31 000 SEK per person.
What's included?
Overnight stay in Jokkmokk on the first and last day of this trip on a half board basis
Personal guidance by two certified mountain guides
Luggage storage in Jokkmokk
Bus ride from Jokkmokk to Sarek National Park
Boat trip across lake Akkajaure
All meals (delicious home-made outdoor meals)
Use of backpack, tent, inflatable sleeping mat and sleeping bag
Use of outdoor cooking stove with utensils
Presence of a first aid kid and all essential safety equipment
Video call with one of the guides before departure
The price exludes:
Travel insurance (including evacuation services) and cancellation insurance
Personal supplies (packing list available upon request)
Extra snacks
Beverage to the meals served at the B&B in Jokkmokk
Transportation to and from Jokkmokk
Personal expenses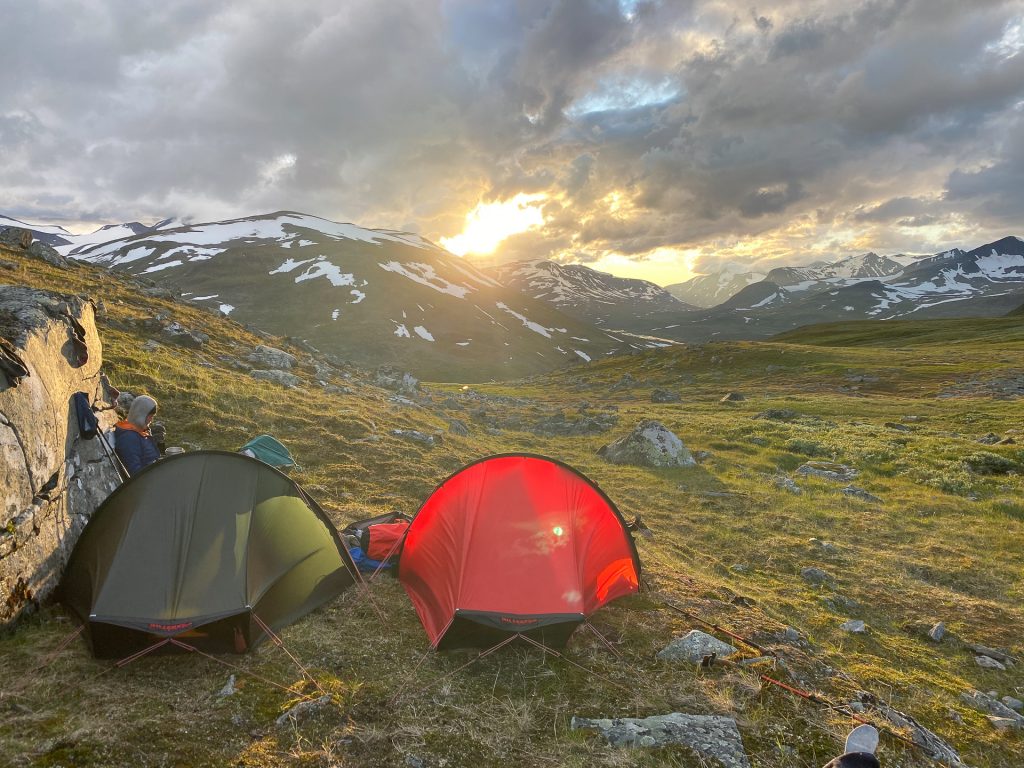 Booking or additional questions: Please contact me via e-mail: sylvia@amazingscandinavia.com or by phone +46 (0)70 230 68 70