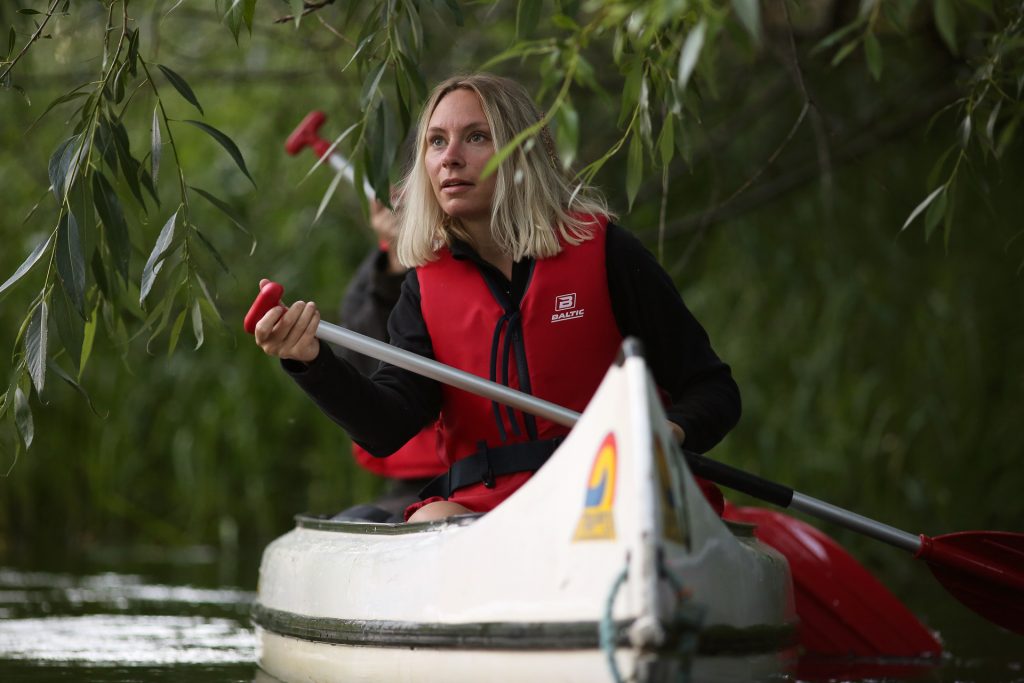 Guided canoe tour along the historic waterways of Sala
Are you interested in nature, culture and spending time outdoors? Then this adventurous day tour is just the thing for you!
Experience the amazing nature and cultural heritage of Sala during this canoe tour. Together with your guide, you will paddle through part of the enormous water system that was an indispensable part of the silver production for which Sala is known. Spotting beaver lodges and nesting islands alternates with seeing traces of the fascinating ingenuity and hard work of the people who built the water system. The paddling takes place on jungle-like canals and open lakes surrounded by forest and old houses. At an amazing spot you will go ashore to enjoy a delicious wilderness lunch.
You will do this!
Discover the beautiful nature in and around Sala from a canoe
Listen to fascinating stories from the past
Enjoy a delicious wilderness lunch prepared over open fire
Let a local guide you in a limited group
Practical information
For whom / accessibility: Anyone older than 12 with a normal condition can join this canoe tour. The paddling distance is around 10 km. The difficulty level is medium. The paddling takes place at a leisurely pace and takes about 4 hours, with regular breaks scheduled. Paddle experience is not required, the guide will walk you through the basics of paddling technique. The minimum number of participants is 2, the maximum 8. The trip will only be canceled in case of extreme wind or impending thunderstorms. During this trip, the canoes have to be lifted twice over the old dams, everyone has to help with this.
Meeting point: Sala (Västmanland), more specifically at the restaurant called Måns Ols Utvärdshus. There is a free car park at the back of the restaurant. The meeting point is situated at a 3 km walk from the bus and train station in Sala.
Period: This amazing canoe tour will take place in 2022 on the following dates: 30 July and 7 August.
Time: This excursion starts at 10 am and ends at 4 pm at the latest. Make sure you are present before 10 am. The guide will wait for you at the entrance of the restaurant with a clear sign. After welcoming you, a transfer is provided to the starting point of the canoe tour.
Price: 1950 SEK / adult, 1500 SEK / child (12-18 years): the price includes a canoe trip along the impressive water system of Sala guided in English, the use of a shared 2-person canoe, life jacket, paddles, waterproof bags and a lunch including drinks, coffee or tea and dessert.
To bring along: Clothing (layers) adapted to the weather conditions, spare clothes, insect repellent, bottle of water and in sunny weather a suitable hat and sunscreen. If desired, you can also bring swim gear.
Booking: Contact me via e-mail sylvia@amazingscandinavia.com or by phone +46 (0)70 230 68 70