NEDERLANDS (English version below)
WORKSHOP LANDSCHAPSFOTOGRAFIE – MEREN
In Europa's dichtste wildernis kun je honderden meren terugvinden. Ik neem je mee op een rondrit in een ecopark waar we enkele prachtige meren in beeld gaan brengen. We starten bij het eerste meer met een fika en genieten bij de laatste halte van een picknick bij zonsondergang.
Periode: Verschillende workshops per week tussen 1 mei en 30 september. Exacte data worden bekend gemaakt bij boeking
Tijd: De begin- en eindtijd van deze workshop is afhankelijk van het seizoen. De 5-uur durende workshop begint in de namiddag en duurt tot ongeveer 1 uur na zonsondergang
Ontmoetingspunt: Skinnskatteberg (Västmanland): exacte locatie wordt bij boeking bekend gemaakt
Prijs: 1500 SEK / persoon: de prijs is inclusief transport, warme en koude dranken, snacks, een picknick en persoonlijke begeleiding in het Nederlands. Na de workshop kun je me 3 foto's doormailen waarop ik je wat feedback zal geven. Je ontvangt dan ook een kleine cursus over landschapsfotografie. Max. 3 deelnemers
Informatie: Wat breng je mee? Warme kledij, geschikte schoenen (bij voorkeur waterdichte laarzen), camera (met opgeladen batterij en lege geheugenkaart), de handleiding van je camera en een fles water. Als je een groothoeklens en statief hebt mag je deze ook meebrengen.
Boeking: Neem contact op via e-mail sylvia@amazingscandinavia.com of per telefoon +46 (0)70 230 68 70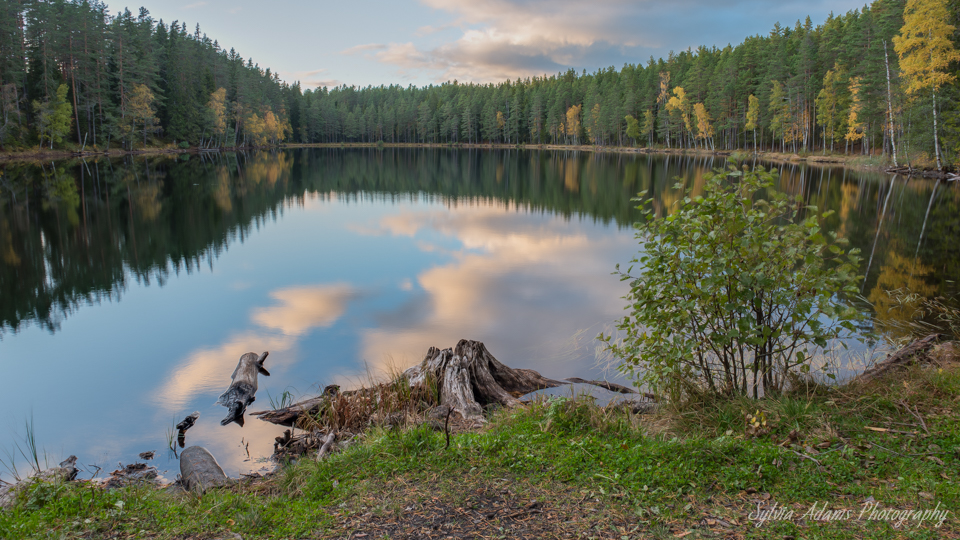 ENGLISH
LANDSCAPE PHOTOGRAPHY WORKSHOP – LAKES
In Europe's densest wilderness hundreds of lakes can be found. I will take you on an ecopark tour with several stops at amazing lakes that offer great photo opportunities. At the first lake we will enjoy a fika together and at the last stop I will offer you a picnic while the sun sets.
Period: Several workshops every week between the 1st of May and the 30th of September. Exact dates will be announced at booking
Time: The start and end time for this tour depends on the season. The workshop takes 5 hours and starts in the afternoon until approximately 1 hour after sunset.
Meeting point: Skinnskatteberg (Västmanland): exact location will be announced when you book
Price: 1500 SEK / person: the price includes transport, hot and cold drinks, snacks, a picnic and personal guidance in English.  After the workshop you can send me 3 pictures and I will give you some feedback on them. You will then also receive a small tutorial about landscape photography. Max. 3 participants
Information: I recommend warm clothing, appropriate shoes (preferably waterproof boots), camera (with fully-loaded battery and empty memory card), camera instruction manual and a bottle of water. If you have a wide angle lens and tripod, you can bring these as well.
Booking: Contact me via e-mail sylvia@amazingscandinavia.com or by phone +46 (0)70 230 68 70